Our Perfect Essay Writers Are Always at Your Service!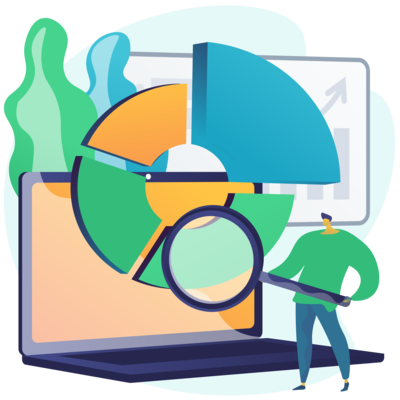 Family and parenting issues in the United States are some of those tenets that manifest a great disparity in the nature of family setups as dictated by people's ethnicity and origin. What most people in America consider as good parenting is largely founded on the European-American behaviors of the middle class. These ways of conduct are inclusive of displaying warmth and closeness, monitoring and control as well as liberalism expression, which is the latest popular practice. Most of the immigrant families, however, still demonstrate the family relations that are centered on the immigrants' ethnic origins though the first generation immigrants are leaning more towards the middle-class American and European behaviorism. This analytical essay on Asian-American families' living arrangements reveals a number of issues pertaining to parent-children relationships in terms of the nature of its main constituents away from their original homes.
Asian-American Families' Living Arrangement
Adapting to the way of life for immigrant families poses unique challenges in a new country because their current family circumstances are greatly shaped by the immigration policies of the US. These are the measures that are aimed at selecting the kind of immigrants that are allowed into and may stay in America. In the prevailing majority of cases, this selection is based on marriage and family relationships (Landale et al. 1). Immigrant children thus will have a lot in common due to their parents' encounters with immigration and their newly acquired newcomer statuses (1). However, other factors like the financial and legal state, resources, as well as the extent of assimilation and adaptation differentiate between the experiences of the immigrant children (1). For instance, a parent who is well-assimilated and adapted will have children who find it easier to assimilate and adapt as well. This implies that the immigrants' age as newcomers, i.e. 1st, 2nd, or 3rd generation, greatly affects their family relationships, setups, and living arrangements.
Our Free Features
Our agency is the one which can provide you with effective
academic writing projects. There are many features that are offered by our agency for free, namely: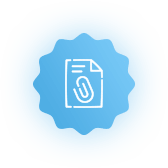 A title page
Table of contents
An abstract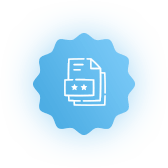 A reference page /
bibliography
An outline
(on request)
Don't waste your time -
Order Now
and enjoy your top-grade papers
The living arrangements of Asian-Americans are mostly studied on the immigrants from Southeast Asia, India, and Indochina because these are the longest-known US residents as compared to any other Asian groups. For Indian-Americans, there is strong adherence to new governance and transplanting of Indian culture and religion in a unique lifestyle featured by bicultural immigrants (Jhaveri para 5). Other than those arriving alone to further studies (apparently, foreign education is a favorite for Indians (para 3), most of the Indian-American children live with their nuclear and extended families. Additionally, most Southeast Asia and Indochina immigrants have had refugee status for some time in their American life (Lanadale et al. 8). Numerous Asian immigrant children live with their parents, most often in single-parent, mother-headed families or otherwise, or have fathers who are of American descent and who were in the war in Asia (9). The authors (10-11) also assert that the majority of Asian-American households lack grandparents, especially for first-generation immigrants, with youths from Asia living alone and therefore being more vulnerable as newcomers who come to seek ways and arrangements to have their families emigrate from their mother countries.
Parents-Children Relationships amongst Asian-Americans
Comparing Asian-American parents with their White counterparts, the former are more authoritarian, depicting strictness and lack of warmth. As Van Campen and Russell (2) point out, Asian immigrant parents are of the belief that control over children is both a necessity and a role for parents. In fact, the Chinese and other Southeast Asian persons are greatly Confucian, believing in absolute respect for authority, with parents manifesting the first form of authority. Filipinos, however, are more close to their children than any other Asian groups due to the great Catholicism and Spanish colonial effect (Van Campen and Russell 3). In the Linsanity documentary featuring Jeremy Lin, the basketball star with the New York Knicks and of Chinese descent, it is showcased that in his childhood within San Francisco Bay area where he was brought up, he became a lucky exception that his immigrant parents came out supportive of his interests in basketball throughout high school (Amick para 10). Even though Jeremy was not awarded with a scholarship despite being named best player that season, Lin's parents remained in support of their son, which shows the paradigm that is shaping up amongst immigrants from Southeast Asian, especially the first generation immigrants.
VIP Services

• • • • • • •
The parents and children are becoming more supportive of each other as they try to ease up the adaptation and assimilation into the new culture for each other. Apparently, the western influence in their newly found homes as well as the Confucian philosophy is what makes Chinese parents very supportive of their children and encouraging responsibility for each other in a family (Van Campen and Russell 2-4). Nvertheless, despite the close links they have with their relatives back in Asia, these immigrants do not desire to go back there; rather they make arrangements for their relatives to immigrate into the US if at all they get nostalgic of them (Landale et al. 10). However, the degree of support and control differs with context and the particular country of origin.
Indians, for instance, are close to their children and they keep pushing them to study and to succeed in life. Jhaveri (para 5) emphasizes that Indians love to educate their children abroad rather than locally, probably due to the influence of the Raj colonial regime in the country. It is probably for this reason that so many immigrants from India are scholars. Interestingly, even those individuals that have lived long and made their families in the USA always support each other, with parents dictating a lot about their children's aspirations. Aziz Ansari, the writer, director, and lead actor of No One's Master comic TV series, admits the great impact his parents have had on his career (Gross para 5-6). Ansari's parents spend their vacation time in the US and even play roles in Ansari's series. Although his mother particularly detests acting, she does it as she loves her son. His dad acts because he wants to spend more time with his son and wishes him success (para 6). This is generally how Asian-American parents and kids relate.
Conclusion
To sum up, American idea of good parenting is largely based on the European-American middle class behavior. Most first generation immigrants are inclined towards this kind of behaviorism trying to adapt to and assimilation into the American culture. Indians are close to their children and encourage their children to study and to succeed in life, whilst the Chinese and other Southeast Asians are greatly Confucian and tend to be a bit authoritarian over their children. Similar to Indians, Filipinos are close to their children and support them more compared to their Asian counterparts. Generally, though the immigrant Asian-Americans do try to preserve certain ethnic values, parents and children are becoming more supportive as they try to ease up their common adaptation and assimilation into the new lifestyle.