Our Perfect Essay Writers Are Always at Your Service!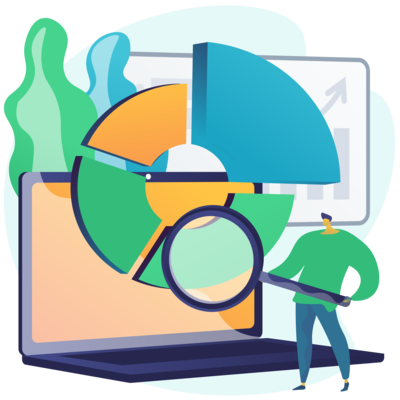 Money Cannot Buy Happiness
Throughout the history of humankind, all people tried to find the answer on the question how to reach happiness in life. Since every person has his or her own life perception and the world view, the are numerous answers to it. In fact, different people look at it from different perspectives and some opinions are absolutely opposite. For example, some people find happiness in meditation and religion while other people cannot be happy with quiet life, and they need a general acceptance of other people. Also, some people define happiness only with being loved and healthy while others require financial success to consider themselves as being happy. However, the most topical issue regarding the inner state of happiness remains the question if money can buy happiness. Since this issue remains being controversial it needs closer consideration.
Many people say that the best things in life are for free. This statement is correct and false at the same time. On one hand, when the person is born, he or she already has a family, health, and everything needed for life like food, water, oxygen, and the ground. In fact, simple things like life, love, friendship, 100 percent health definitely cannot be bought with money. Therefore, the only fortune itself does not make any person happy. Unfortunately, many people believe that presenting expensive gifts will buy love of another person. These people cannot be blamed for it because, in many cases, they simply appear to be the victims of other greedy people. For example, a boy is dating a girl and buy her expensive things, and her reaction on presents makes him think that she loves him and is happy, however, sometimes, such behavior (for example, of a girl) implies only the idea of letting him love her. In such cases, only an illusion of love and happiness is created and nothing more. Since any person cannot control his or her natural feelings, money will not have any impact on it.

VIP Services
Try our VIP services or become our VIP client, benefit from the incredible opportunity at a very reasonable price. Limited time offer – order our VIP package with a 30% discount
Another thing that cannot be bought with any sum of money is a full health. Even though many people do not believe in higher powerful forces that determine every situation and action in the person's life there still must be an explanation why some human beings lead a healthy life from the very birth and die from the deadly disease while other individuals are in extreme sports or consume drugs and alcohol remain being healthy. In addition, some couples spent fortunes on trying to get pregnant and give birth to a child while other couples do not value such gift as a newborn life or just not ready for it and make abortions or abandon their children. Thus, if a person is not supposed to be healthy from the very beginning any money in the whole world can solve this problem. Also, the abovementioned statements highlight that money will not make parents or relatives truly love you.
On the other hand, the severe lack of money does not make people happy as well. Even though money cannot make people completely happy, they definitely make life easier and give people a chance to find more opportunities to enjoy life. From this point of view, it should be highlighted that spending money on some certain things can make people happy for at least some time period.
Many people enjoy making gifts to close people or complete strangers. Talking about spending money to enjoy life, one should say that buying an expensive car or apartment would not bring happiness, however, buying something really nice to the beloved person, or helping a friend financially in hard times, or donating money to the person that needs serious expensive treatment would also make happy for some period of time.
VIP Client
Many customers have become our VIP clients. We pay special attention to their orders and our VIP clients can take full advantages of our services:
Their orders are completed earlier (20% faster than the final deadline)
Papers will be prepared by our top-10 writers
Assignments will be polished to perfection by our best editors
We offer a free draft that will be delivered within the 50% of order deadline
Extended revision (4 days for a free revision)
Plagiarism check using the most sophisticated tools
VIP support service (highly qualified agents are ready to assist with any questions twenty-four-seven)
SMS notifications (this option helps to keep track of any changes in the order status)
Special offers and discounts (we give up to -20% holiday discounts)
When a donator knows that he or she helped any individual to get through difficulties and made him or her happy for at least small period of time makes this happiness reflect in the donator's state of being happy at least for few minutes or hours. Thus, there is no direct answer on the issue mentioned above because there is no correct answer in general and every financial side of the happiness state must be observed in each case. In addition to the abovementioned reasons, money also may bring disappointment or depression because a person may work hard to be financially successful, but when serious problems come like a death of a beloved person or unrequited love this person realizes the complete helplessness.
Taking into account all mentioned above, one can say that money cannot buy the long-lasting and absolute happiness, but no one can say that money cannot buy at least some part of happiness. Therefore, every situation of money being the reason for happiness must be examined individually. No money in the whole world can bring absolute happiness, but they can be the tool for helping to make other people happy, which may bring at least partial feeling of happiness back. Surely, fortune cannot make a person to be loved by another certain individual, or bring a dead relative back to life, but they can help to be a good human being in the eyes of other people (for example, with donating) or they can help to save a person who is dying and needs an urgent surgery or treatment but does not have the sum of money needed. Thus, people who think that money cannot buy happiness are right as well as people who believe that money can buy happiness.