Our Perfect Essay Writers Are Always at Your Service!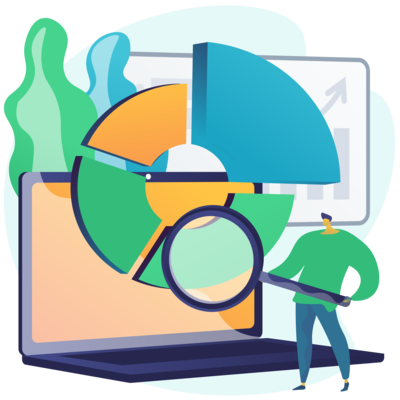 GREENoneTECH External Analysis
For an organization to create a competitive advantage in its operations, it must scan the industry it operates. GREENoneTECH can do this through an examination of the solar thermal collector industry using Porter's five forces. It determines the position of the organization within the market, to finally evaluate the profitability and eventually help in creating its strategic management methods.
Threat of entry – Industries that have high barriers of entry are more attractive for industries. Solar thermal collector business is encouraged in both local and global industries as the world tries to embrace green energy. However, investors are repelled due to the high cost of investment. Consequently, GREENoneTECH's industry is experiencing a moderate threat because there are many Chinese players who are willing to venture into the market.
Bargaining power of suppliers – Industries prefer a market where their suppliers have low bargaining power. GREENoneTECH is operating in an industry where there are few suppliers and more customers. However, their efforts in research and development is increasingly increasing the number of their options from one product to the other. The change from using the more expensive and less available copper in some of their products to embracing aluminum is a positive concept that the company can build upon and ensure lower bargain power from suppliers.
Why us?
Expert authors with academic degrees

Papers in any format: MLA, APA, Oxford, Harvard

24/7 livecustomer support

Only authentic papers plagiarism and AI free

Absolute confidentiality
Decent prices and substantial discounts
Our custom writing service is your shortest way to academic success!
Order Now
Bargaining power of Buyers – When buyers have a high bargaining power, they force sellers to drop their prices, leaving operating in such an environment less profitable. Buyers in the solar energy industry do not have a high bargaining power, especially to those who prefer high quality products to low quality but lower priced products.
Threat of Substitutes – Any market that has many substitutes is less profitable. However, there is a low threat of substitutes in green energy because other forms such as wind are still in infancy stages. Thermal collectors and photovoltaic products are also hard to substitute.
Industry rivalry/competition – Organizations prefer less competition in order to have fewer consideration while pricing its products. GREENoneTECH face fierce competition both in European and emerging markets, especially from Chinese manufacturers who would provide lower priced products. There are also many competitors in the European market, although GREENoneTECH remains the leader.
GREENoneTECH Internal Analysis
To evaluate its competitive advantage, a firm has to audit its internal environment and determine the resources at their disposal for them to compete in their industry. This is best done using SWOT analysis. It determines the firm's strengths, weaknesses, opportunities and threats. This information is then used to create the strategic plan and ensure the firm is profitable.
Our Lifetime Discounts:
Exclusive savings! Save 25% on your ORDER
Get 15% OFF your FIRST ORDER (with the code perfect15) + 10% OFF every order by receiving 300 words/page instead of 275 words/page
Strengths of a firm are the factors that it possesses ahead of its competitors. Its founder, Kanduth, is one of the leading strengths, as well as the high quality of their products. The company has further increased the number of their products and ensured that they provide their customers with complete systems. They also have adequate resources for research and development to improve their products. Although they slipped and dropped their total assets in 2011 from 37,993,000 in 2010 from 36,525,000 Euros, the company remains competitive and with adequate sources of capital in case they needed to expand. GREENoneTECH equity was valued at 18248,000 Euros in 2011.
Weaknesses are the factors that make the firm vulnerable to competitors. Currently, GREENoneTECH's manufacturing is based in Austria where the cost of production may be higher than that of its competitors in China. With the increasing use of metal in their accessories, and the high quality of their products, the cost of production may be higher than that of their competitors.
Opportunities are the situations that are favorable to the organization and could create a competitive advantage of utilized.
GREENoneTECH has a good presence in Europe. With few competitors in the continent, it can seize the market before any new competitors break in. Further, despite the many tariffs that have been introduced to the market in Europe, the market has not dropped by a very margin. In Germany, the newly installed panels increased from 1,1150,000 in 2010 to 1,270,000 in 2011. This is despite a decline from 1,615,000 from 2009 to 2010. These small declines with new tariffs in place show an opportunity of a highly growing market that GREENoneTECH can utilize.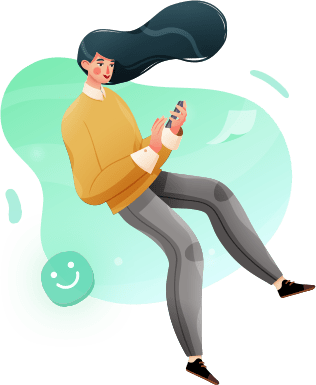 The Best Affiliate Program!
Invite your friends and get 0 from each order they have made!
Threats are those situations that can affect the firm and its operations negatively. China is the fastest growing market with a growth rate of 16%, despite having installed 57 million square meters of thermal collectors. However, the market has the highest number of manufacturers. This poses a threat to GREENoneTECH since they would have a problem venturing into such a market. The imitations from the Chinese manufacturers also pose a big threat as they ride on the patents and quality of GREENoneTECH products in new markets. The overreliance on one person for innovation renders the company less diverse.
GREENoneTECH Business-level Strategy
Businesses categorize their markets then devise the features of each, in order to create a strategy that is acceptable and efficient in their targeted market. A business evaluates its position in the industry through Porter's five forces and creates a competitive advantage for a particular product. in a particular market. This is often done through cost-leadership or through differentiation.
GREENoneTECH has an elaborate and effective business-level strategy. From the onset, they have opted for the differentiation approach, where they have ensured that their products stand out in the market. Through a well sponsored research and development department, the company improves its products with every new innovation. The founder is also very creative and keen on improving the products. It reduces the price of maintaining the product. GREENoneTECH estimates that the lifespan of their solar thermal collectors to about 40 years, which translates to less frequency of replacement. It leads to increased customer satisfaction and their high level of utility over using the product. This strategy might however lead to an increase in prices, but once a brand gets recognition, customers would be inclined to buying though longer-lasting products, despite being slightly more expensive.
Despite the attractiveness of this strategy, it poses several threats to GREENoneTECH. First, their solar thermal collectors are prone to imitation and eventual loss of value. This is the biggest threat that the firm is facing. With the Chinese companies being able to imitate or replicate nearly every commodity, it would go into every market 'plagiarizing' the name of a leading company, and saying they are their representatives. They would produce below par products and sell them GREENoneTECH products, eventually spoil the market. Imitators have already posed as emissaries of GREENoneTECH in the Brazilian market, showing the vividness of the threat.
Secondly, the uniqueness created by differentiating a product could lead to skepticism and lack of certainty. This is common in the market especially when products are improved. At the same time, with the increased research and development, a firm may make losses with their inventory once they switch to a newer technology as customers would prefer the more advanced product to the older version. This obsoleteness may be injurious to GREENoneTECH
GREENoneTECH Corporate-level Strategy
Corporate business strategy is the approach that firms use to coordinate their different units and products to remain competitive in the industry. It involves strategies that increases the profitability of the whole firm at the expense of the competitors. This can be achieved either through horizontal or vertical integration, or through diversification of products. Currently, GREENoneTECH has embraced two of these strategies.
VIP Client
Many customers have become our VIP clients. We pay special attention to their orders and our VIP clients can take full advantages of our services:
Their orders are completed earlier (20% faster than the final deadline)
Papers will be prepared by our top-10 writers
Assignments will be polished to perfection by our best editors
We offer a free draft that will be delivered within the 50% of order deadline
Extended revision (4 days for a free revision)
Plagiarism check using the most sophisticated tools
VIP support service (highly qualified agents are ready to assist with any questions twenty-four-seven)
SMS notifications (this option helps to keep track of any changes in the order status)
Special offers and discounts (we give up to -20% holiday discounts)
The first strategy is the vertical integration where a firm adopts a managerial style where it outsources other firms to do its post-production activities. Such include activities such as distribution, branding, marketing among others. This strategy allows the firm to concentrate on the core activities such as research and development. GREENoneTECH have embraced this strategy and cemented their position as an Original Equipment Manufacturer (OEM). This enables them to concentrate in research and development and improving their products. As a company that also adopts differentiation as their business level strategy, vertical integration enables them to get integrated into a market network that would have taken much longer to develop.
At the same time, it reduces the difficulties in market penetration since it collaborates with established organizations such as Sonnenkraft. This strategy has also helped GREENoneTECH in increasing their overall mass production and sales, because they delivered their products to wholesalers and experts, rather than sourcing for retailers. This helps them in their strategy of production of masses to reduce costs and sell more units, and getting smaller margins per unit, yet retaining profitability. With a team of only 17 sales and marketing managers, the company was able to become the leading thermal accessories company in Europe, showing the success of vertical integration strategy. This strategy not only saved time, but also the logistical costs associated with distribution.
Secondly, the company has diversified its products to more than just the initial flat plate solar thermal collectors, to embrace other opportunities in solar industry.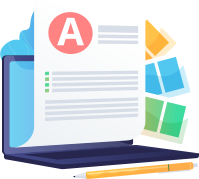 BUY PERFECT ESSAYS
and enjoy the benefits of professional custom writing today!
The company founded KIOTO photovoltaics and engaged in the production of photovoltaic models, both for home and industrial markets. It further increased its production levels of their products, providing complete systems of solar heaters to their customers. However, the company did not partner with distributors in this business, but rather developed their own supply chain. By 2012, half of the company revenue relied on photovoltaic business.
Recommendations
Currently, GREENoneTECH is doing well as a global presence and high quality products. As a company, they have embraced intensive research and development unit that ensures that the company improves its products as appropriate; however, the innovations are left to just one person, which would collapse the company in case he cannot work anymore. To increase sustainability, the research and development team should be increased and empowered adequately.
Secondly, imitation is a very real threat to the company. With the huge potential market outside Europe, they can into other markets such as Brazil, who are switching to green energy. To capture the market, GREENoneTECH should carry out an intensive market research to determine the profitable markets and venture into the markets early enough. A merger or acquisition of a local company would be a good idea, making it harder for the imitators to venture into the market. Once the market becomes viable, they could even create a production unit outside Europe in a strategic location to reduce both shipping costs and appealing to new customers.
Writing Quality
Make the right choice and get the perfect quality papers
Standard value
(Standard value) The task is being completed by one of our professional writers according to the deadline specified - we make sure the script is handled by an appropriate specialist of the particular field of study.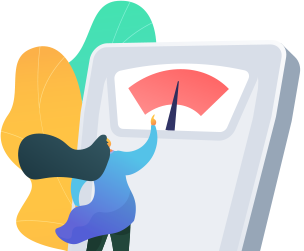 Premium value
(+10% to the order total) This option is for clients who want their order to be quickly assigned to one of our professional writers. The premium quality also means that the final paper will be subject to additional plagiarism checks, and the client will receive a PDF file with a detailed plagiarism report created by our professional editors.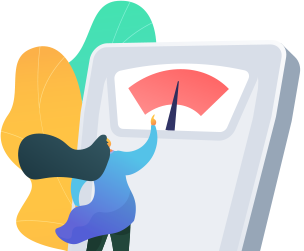 Supreme value
(+15% to the order total) Apart from a "Detailed Plagiarism Check" option, our online agents will try to urgently assign a writer among the top 30 best company writers. Your order becomes of the highest priority for us. If you want your order to be our TOP priority, choose this option.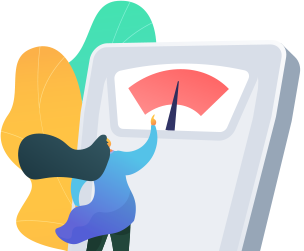 Thirdly, the business strategy of differentiation is commendable and well executed despite the threat of imitation and possible loss of value. However, it retains the brand and makes it preferred over competitors. The company should have more installation teams especially in the new markets. This would not only beat the competitors, but would also appeal more to the new customers.
GREENoneTECH is a European company, who are leading in the solar thermal collector and accessories industry. The strategy adopted to concentrate on research and development and leaving distribution to their partners should work for them. Their geographical location in Austria and a large domestic and continental market should be a key element. They should capture the market by collaborating more with local distribution European companies in different countries to reduce the threat of entry into the market by Chinese manufacturers. However, the company cannot effectively compete against the Chinese in photovoltaic production, both in Europe and across the world. GREENoneTECH should drop the production and distribution of the product and concentrate on their Original Equipment Manufacturer (OED). This will ensure their research and development is better and more solid, thus more superior products against those of their leading competitors.