Our Perfect Essay Writers Are Always at Your Service!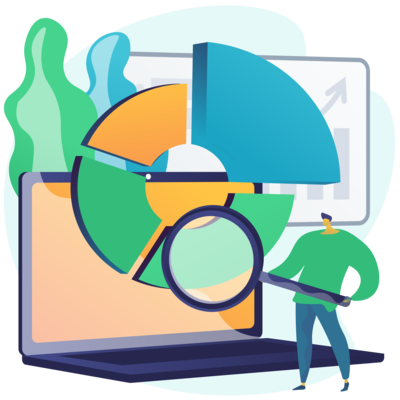 Recently, GoPro has been on a charm offensive on the YouTube channel. The recent GoPro video advertisement is a lengthy video showing the ways in which various adventurers go about their activities while recording their activities using a high definition GoPro camera. This video campaign is an illustration of how companies that dominate their markets are highly reactive in terms of public relations to the negative media publicity that surround them.
In this case, GoPro's charm offensive has been provoked by the recent media speculations that a GoPro camera that was attached to the helmet of Michael Schumacher during his skiing accident was the chief cause of his head trauma. As a result, many of devotees of the much-loved head mount-GoPro camera have developed some doubts about their safety. Nevertheless, the camera's brand image and reputation is a force to reckon with. Michael Schumacher's identity with the GoPro camera, however negative, is enough evidence of the brand's appeal and popularity. What makes GoPro famous as the "World's most versatile camera"? This paper is an analysis of the GoPro brand in relation to its market.
Writing Quality
Make the right choice and get the perfect quality papers
Standard value
(Standard value) The task is being completed by one of our professional writers according to the deadline specified - we make sure the script is handled by an appropriate specialist of the particular field of study.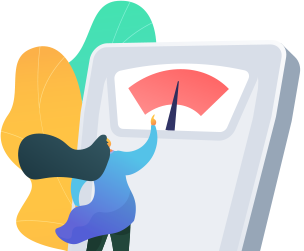 Premium value
(+10% to the order total) This option is for clients who want their order to be quickly assigned to one of our professional writers. The premium quality also means that the final paper will be subject to additional plagiarism checks, and the client will receive a PDF file with a detailed plagiarism report created by our professional editors.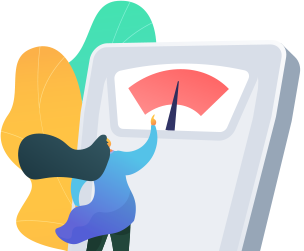 Supreme value
(+15% to the order total) Apart from a "Detailed Plagiarism Check" option, our online agents will try to urgently assign a writer among the top 30 best company writers. Your order becomes of the highest priority for us. If you want your order to be our TOP priority, choose this option.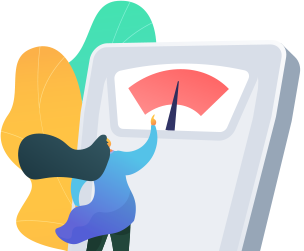 GoPro's Company Description
"GoPro" is the brand name for cameras and accessories that are produced by Woodman Labs Inc., a U.S. based company founded in 2002 by Nicholas Woodman. The wearable cameras are purpose built for intensive outdoor activities. Therefore, majority of the cameras are waterproof and highly resistant to strong physical impact. The adjustable features of these cameras allow their users to film or capture high definition (HD) photographs during their activities that are typically extreme or vigorous. For instance, a typical GoPro camera can be mounted on many surfaces. This mounting allows the camera to be used many areas that include but not limited to the air, under the water, and caves. These outstanding features of the GoPro cameras have enabled many people to able to record their daily lives than ever before.
Market Position
Since its establishment in 2004, the GoPro brand has enjoyed thriving business with its camera sales doubling every year. In fact, its market dominance became apparent when it overtook Sony in the year 2012 as the number one seller of cameras (Taiano et al., 2014). This market dominance position is enhanced by statistics that affirm GoPro as the leading seller of action camera with an estimated revenue of over $ 250 million. This amount surpasses all the cumulative revenue of its closest and direct rivals in the niche: Contour, Sony, and Camsports (ReportsnReports, 2014).
Majority of the GoPro camera buyers are young active athletes although other users might include families. The former buyer category uses the camera in extreme sports activities that are mostly outdoors, and whose contexts include urban, rural, suburban, and coastal areas. They select GoPro cameras because of their durability, versatility, and HD quality images. The latter buyer category uses the GoPro cameras for normal family outings because of the camera's identity with most sports personalities and celebrities.
VIP Services

• • • • • • •
Market Analysis
4.1 Porter's five forces Industry Analysis
The year 2014 has witnessed a boom in the concept of wearable technologies, which includes watches, glasses, and cameras among others. Consequently, brand names such as the Google Glass and smart wristwatches have become famous this year. However, GoPro has only been boosted by the recent boom in wearable technologies considering the fact it has been operational since the start of 2000's. An industry implies a group of firms that produce and serve a particular market. In this case, GoPro serves the camera market, which is composed of different players. The firm's current dominance in this market necessitates a look into the industry using the Porter's five forces model. This model examines a market's competitive nature by analysing the firms in the market, the rivalry, new entrants, suppliers' bargaining power, consumers' bargaining power, and the extent of threat posed by substitute products.
Direct competitors of GoPro include Sony, Camsports, Contours, and Drift Innovation (Fourmy, 2013). All these firms produce and market substitute action cameras. Action cameras differentiate from convectional cameras by their distinct functions and capabilities. These cameras are often used in outdoor activities like sports, fishing, surfing, and skiing. The market for action camera has recorded a steady rise in the recent years with a forecast growth of 37 percent between the years of 2012 and 2016 (Gao, 2014). This steady rise in the demand of action cameras is attributable to the increasing use of the social media, which motivates people to post their activities online for their audience and followers. GoPro's early venture into this segment as early as 2004 gave it a reputation that grew stronger after it overtook Sony as the world's largest manufacturer.
The competitors in the action camera category compete based on three major factors. These factors include video quality, design and mounting, and protection of the camera. In addition, marketing strategies and unit price influence the reception of the brand. For instance, GoPro prides itself in its marketing strategies that involve the social media. On the other hand, Sony and Comcast often rely on their image quality and low prices respectively.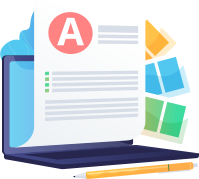 BUY PERFECT ESSAYS
and enjoy the benefits of professional custom writing today!
Competitors of GoPro in the product category competition include Samsung, Panasonic, Olympus, Nikon, Lumix, and Canon. These competitors offer a different kind of competition because of the following reasons. First, GoPro's niche in the camera industry is immature. Therefore, these camera makers sell more cameras in terms of volume. Secondly, the cameras of these GoPro rivals can provide the same benefits in case they are tweaked. Third, the low entry barriers in the camera industry increases the bargaining power of consumers who have more choices while GoPro's bargaining power with the suppliers is low because many other manufacturers can command the supplies.
The other rivals of GoPro are to be found in the generic category. This category includes manufacturers of cell phones that have embedded cameras. They include iPhones, Nokia, Samsung, and HTC among others. Although they do not offer substitute cameras, they affect the willingness of individuals to adopt GoPro cameras as everyday devices.
4.2 Marketing Mix
The marketing mix of GoPro is constituted by its product positioning, place, price, and promotion.
4. 2.1 Product
GoPro's has positioned its cameras to be action-based devices. Its latest flagship cameras include the HD Hero, HD Hero 3+, and the HD Hero 3+ Black Edition. These cameras have high camera definition, are lightweight, and have in-built Wi-Fi. In addition, the GoPro software is embedded in the cameras to facilitate image editing on the go. These qualities make the GoPro cameras to be favoured by most people engaged in outdoor activities. For example, GoPro cameras led in terms of demand in the sectors of law enforcement, field services, and sports (Battaglia, 2013). The GoPro cameras identify with outgoing personalities that have a passion for adventure, excitement, travel, and challenge. The sharing aspects of the social media platforms like the YouTube, Instagram, and Facebook have spread these ideals. Consequently, people who use GoPro cameras have a personality that can be described as being imaginative, free-spirited, daring, competent, sincere (law enforcement and field services), rugged, and tough. These are personalities that rank among the highest that most people would wish to have because they symbolize one's ability to overcome the odds. Consequently, the GoPro camera has had an avid following all over the world. The core target market for GoPro cameras according to these personalities include active adults who are aged between 19 and 45.
This age group share particular characteristics. For example, most of them are adopters of new technologies, are highly mobile, are willing to spend, and like to record their progress in achieving their goals. Consequently, most of them rarely shy from sharing their experiences on the social media with audiences that have similar interests and hobbies. In addition, this target market often browse the internet to plan and organize their holidays and trips. Therefore, they tend to view videos and photographs of their ideal holidays in order to select their target locations.
4.2.2 Place
Place wise, the GoPro camera has positioned itself in avenues that include sports events where it is an aggressive sponsor. For example, GoPro cameras were exclusively used in the Red Bull Stratos event that featured Felix Baumgartner descending the earth's atmosphere at 840 mph from a weather balloon stationed 24 miles above the earth's atmosphere (Dionne, 2012). Other avenues where the GoPro cameras are available commercially include extreme sports shops such as the Quicksilver, BillaBong, and Volcom. In addition, the company runs an aggressive online strategy that incorporates its website and online retailers like eBay and Amazon. Although the initial strategy focused on adventurous customers, there has been a shift in recent times in which average people going on with their normal lifestyles have been targeted.
4.2.3 Price
Majority of the GoPro customers value quality over cost. Therefore, most GoPro devotees consider the camera's quality in terms of durability, flexibility, and portability. The passion for a memorable experience makes them disregard price.
4.2.4 Promotion
GoPro has one of the most recommendable advertising strategy. The company exploits the widespread use of the social media platforms such as the YouTube, Facebook, Instagram, and Twitter to market its cameras and accessories. The concept behind GoPro's phenomenal strategy lies in its ability to make people tag the GoPro brand name in their videos or photographs. For example, most of the videos at the GoPro website are often from fans and users of GoPro who share their "GoPro experiences." For example, GoPro's YouTube account has over 1500 videos, 1.7 million subscribers, and over 416 million views that feature users showcasing how they are using GoPro cameras in their adventures (Advani, 2014). This statistic of GoPro surpasses all the accounts of its direct competitors.
Our Free Features
Our agency is the one which can provide you with effective
academic writing projects. There are many features that are offered by our agency for free, namely: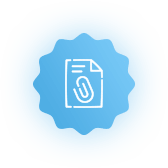 A title page
Table of contents
An abstract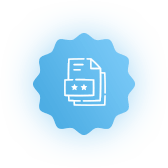 A reference page /
bibliography
An outline
(on request)
Don't waste your time -
Order Now
and enjoy your top-grade papers
5.0 SWOT Analysis
5.1 Strengths
GoPro cameras are innovative, versatile, and have significant professional endorsements. For instance, GoPro cameras are easily identified with professions such as law enforcement, extreme sports, and specialized adventures. Consequently, the GoPro brand is renowned to be of high quality and for use in professional activities because of its durability.
In addition, the target market for GoPro cameras consists of risk takers who value about quality over price. Therefore, the company is assured of a loyal following despite the high cost of its cameras and accessories.
5.2 Weaknesses
The prices of GoPro are high for the average users to adopt them as everyday devices. Moreover, the GoPro dominant market is within North America whereas its direct rivals like Sony have a global presence.
In addition, the GoPro cameras use the single lens technology thus low-quality DSLR when compared to Sony and Canon cameras. This technology allows the GoPro cameras to be lightweight but compromises on its image quality.
5.3 Opportunity
GoPro has the opportunity to expand its market beyond athletes and nature enthusiasts. Its established reputation and brand identity can be used to tie the camera to a photo's or video's value. Therefore, the value of the photo is emphasized than the experience of using a GoPro camera. In this way, the camera would appeal to average people who use it for normal activities.
5.4 Threats
GoPro uses highly priced raw materials to make its products. These expensive raw materials make GoPro cameras expensive for the normal user.
1 page is 300 words on our site
while most of the services write 275 words only. Save your money with every ordered page!
In addition, GoPro competitors that manufacture other devices can develop their own version of action camera, which can make GoPro to be overtaken by economies of scale. Currently, GoPro has only action camera as its only products.
6.0 Conclusion
GoPro's market consists of a niche that is adventurous and willing to spend to achieve the highest of experiences. Therefore, GoPro still has a ready market that is composed of thrill seekers and adventurers. Moreover, GoPro's use of the social media enables the brand to position itself dominantly on the action camera industry and market. However, its reliance on the action camera only is risky in case its competitors release their own specialized versions of the action camera.