Our Perfect Essay Writers Are Always at Your Service!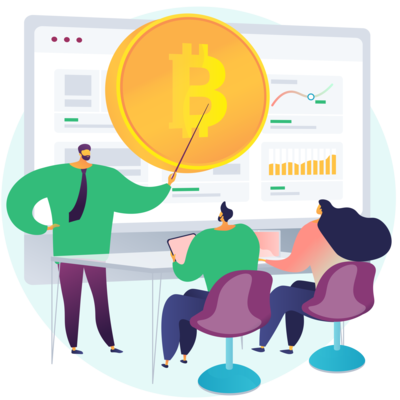 Zara Fast Fashion
Zara, one of the leading fashion firms globally, remains a cut above the rest in its quest to be the trendsetter in the production of highly fashionable clothes globally. Using the unique business model that it has adopted, Zara has managed to become the most advanced retailer in terms of getting the newest fashion trends as well as keeping its customers feeling special through its controlled production techniques. The company works closely with its team of dedicated designers who together with firm administrators and store managers identify customer needs and new fashion trends that are present on the market. In addition, Zara functions in a tight timeline that entails data collections and analysis, design, production, and a well-coordinated supply chain. The retailer does all the processes from design up to the sale of the product through its well-organized and coordinated supply chain. The firm has also invested heavily in information technology systems to facilitate communication between headquarters and its various stores around the globe; however, the company has not invested in an aggressive markets through advertisements. As a result, other firms in the industry have not been able to cope with the current level of competition posed by Zara since they do not have well-coordinated systems from design to retail; nevertheless, through forecasting and proper planning, Zara's competitors can have ways of improving their performance in the fashion industry.
Our Advantages
We have gained an unrivaled reputation, as we provide a large number of students
with expert assistance in doing their assignments

300 words per page

Plagiarism-free and AI-free content
24/7 customer support
VIP services
Zara is a leading worldwide manufacturer and retailer of some of the world's best fashionable clothing. The company, which was founded in 1975, has grown immensely over the years and has been a global trendsetter in new types of clothes as fashion demands (Inditex, n.d.). Zara has undergone immense transformation since its inception and has become one of the most advanced fashion firms with unique brands and fastest rates of production as well as the lead producer of brands that are totally new and which customers love. It has also invested in massive expansion across the globe, and to date, the firm has several branches in Europe, Asia, Americas, and Africa. The firms owns 2100 stores worldwide that are distributed across 88 countries and deals in various types of products including clothing for men, women, and children (Inditex n.d.). Being a trendsetter in the fashion industry, Zara has set its own record of having clothes designed, produced, and brought to market within 25 days, something that many have failed to do. Therefore, Zara is a unique firm that needs to be studied to understand how it works in such short time frame and still delivers quality products.
Core Сompetencies of Zara
Over the years, Zara has worked through research and made only informed choices of fashion trends through which the firm has been able to predict future trends, therefore working towards getting the right products to markets. Moreover, Zara's administration has asked its manager who deals directly with customers across the world to find out the kinds of products that these customers are looking for. The managers have often taken information directly from customers to the headquarters, which has made it easy for the firm to come up with fashion trends that have been able to captivate the market within the shortest time possible.
Furthermore, the firm has worked with groups of designers who make their unique contribution towards the manufacture of new unique products. Once the managers present data to the firm's headquarters, the analysis of the products to be made and availed to the customers is conducted; on this stage, various designers can join the discussion (Krajewski, Ritzman, & Malhorta 2013). Considering that all designers are given the opportunity to come up with good products and display them, it is easier to select the next possible trends to take to market.
Writing Quality
Make the right choice and get the perfect quality papers
Standard value
(Standard value) The task is being completed by one of our professional writers according to the deadline specified - we make sure the script is handled by an appropriate specialist of the particular field of study.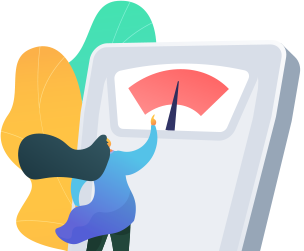 Premium value
(+10% of the order total amount) This option is for clients who want their order to be quickly assigned to one of our professional writers. The premium quality also means that the final paper will be a subject to additional plagiarism checks, and the client will receive a PDF file with a detailed plagiarism report created by our professional editors.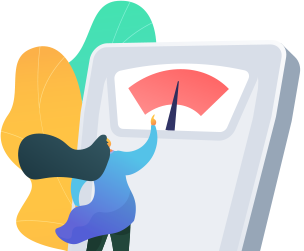 Supreme value
(+15% of the order total amount) Apart from a "Detailed Plagiarism Check" option, our online agents will try to urgently assign a writer among the top 30 best company writers. Your order becomes of the highest priority for us. If you want your order to be our TOP priority, select this option.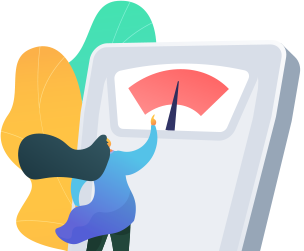 Finally, Zara's real time monitoring and setting timelines for production has also driven it to success as it is able to tell which products are not performing well and replace them with better ones. Through their managers who interact with customers daily, the firm is able to find out what customers do not like, hence enabling the designers to come up with something more appealing. Therefore, Zara can produce better goods that customers want since due to the continuous data collection the retailer is able to tell exactly what the customers need and provide it as fast as possible (Salge & Vera 2012).
Zara's Operational Management
Zara has a unique system of operations that has made the away it delivers its products globally outstanding. The uniqueness of the working procedures at Zara lies in design, production, sales and marketing, product exclusivity to customers, use of information technology, and proper supply chain management.
Designing and Production
The firm has a large number of designers who also work closely with other specialists who understand the market and help them come up with various products that can be acceptable to customers. These designers are, on average, of 26 years old, have different capabilities, and can design unique products in consultation with other specialists (Inditex n.d.). Some of the people who consult designers include store managers who are often in direct contact with customers, thus understanding the market demands, procurement officers, and marketers' teams who can understand market trends as well as changes. Eventually, the made designs are all put under security, and only the best, which is normally a quarter of all designs, make it to the market.
In addition, Zara does not depend on other firms to design and produce products; it uses its own teams to do all the work, hence designing and producing more than 60 percent of its entire products that it sells globally. Most of the designers and other officials involved in the designing and production directly work in Zara. The company does not outsource, which make it easy to coordinate all the designing and production activities concerning all clothing. Thus, Zara is capable of ensuring that it produces as many products as it wish and meeting the set deadlines for the products to reach markets.
Sales and Marketing
Zara operates its sales stores through store managers who ensure that customers get the right services and products whenever they visit any of the stores. The firm has invested heavily in the image of its stores and has employed people to guarantee the image is well maintained; therefore, it does not spend funds on advertising as a means of marketing. Zara has what it calls the Zero tolerance policy towards advertising, hence not running commercials on TV and other major media outlets.
Essentially, Zara has the unique kind of business to the extent that is it the customers who tell one another about the products instead of commercials. The company has also worked towards ensuring that the customers have exclusive access to its products. It produces a limited amount of brands to avoid cases where such brands flood the market. Even if sales are high for a certain type of product, the firm often replaces brands and produces only the required number of items within a given period of time (Chick and Handfield 2014).
Information Technology
All Zara designers and store managers use information technology to share details relating to fashion trends, trends in the market such as sales, and emerging market demands. The designers also use similar platforms to share their creations with a factory and other important departments. Technology is used to ensure free flow of information from these groups of workers (Movahedi, Lavassani, & Kumar 2009). This approach makes it easy for these teams to work together towards coming up with designs and bringing them to the markets faster than other firms do.
Supply Chain Management
Zara has a unique logistics system that works within specific timeframes. Most of the products from Zara are availed to customers in a timed way, and new sets of products must be ready within the time set. For example, if a design has time for two weeks to be ready, then it must be done (Malakooti 2013). Afterwards, the products are priced and packed in readiness for shipment. Even in this process all products must leave and reach the destination within the set time, and customers are normally aware of when the new shipment of goods arrives and frequently visit the stores during such periods.
Our Lifetime Discounts:
Exclusive savings! Save 25% on your ORDER
Get 15% OFF your FIRST ORDER (with the code perfect15) + 10% OFF every order by receiving 300 words/page instead of 275 words/page
Reasons Other Firms take Longer from Design to Delivery
The Just in time concept of production that has been embraced by Zara is lacking in other firms. Most competitors do not control the production and do not receive a real time feedback and data from their agents in the field, thereby making it uneasy for them to know the kinds of trendy clothes they need to make. This condition makes it uneasy for most firms to understand the market, thus preventing them from coping with the dynamic nature of fashion. To improve this situation, firms need to find a way of collecting raw data from the field on fashion changes and market demands while ensuring that they are also in full control of their production units to be able to set deadlines for themselves just as Zara does.
Forecasting and Planning to Overcome Slow Production Rates by Firms
Planning is an important component of any successful venture. In the fashion industry, in order to plan effectively, managers should understand customer base and know the likely changes that may happen in it over a certain period of time by looking at the existing trends. Therefore, the firms must forecast future scenarios in terms of changes in customer demands as well as demographic features to be able to know which product would be needed more over a certain period of time. Through planning and forecasting, retailers can understand which products are needed, where, and when, hence working towards producing them on time.
• VIP SUPPORT •
VIP support ensures that your enquiries will be answered immediately by our Support Team. Extra attention is guaranteed!
Get VIP Support
Comparison of Business Operations and Strategies
Over the years, Zara has displayed a unique way of running its business through the vertical integration model in its supply chain. It also has been steadfast in empowering its employees to share real time information on market trends and fashion that has enabled the firm to stay ahead of others. Finally, Zara has been running its production line, stores with managers who are its direct employees, and designers who work for the firm and at any given time in the way that it has managed to ensure its employee retention rate of more than 85 percent, which has led to the absence of any interferences in the process of work (Kozlenkova et al. 2015). In contrast, many other firms in the fashion industry have been more reactive rather than proactive in their approach to production, waiting for new trends before coming up with new products (Fitzsimmons, Fitzsimmons, and Bordoloi 2014). They do not respond faster to changes in the industry as Zara does, hence making themselves lag behind.
Conclusion
Zara has been a leading trendsetter in the fashion industry and has done well to capture a huge portion of the market through its proactive and continuous programs, most of which have led to customer loyalty to the firm. The coordinated and timed way of production has been the major success factor that has enabled the company to produce many goods within the shortest time possible and bring them to the market in less than a month. The fact that Zara has the structured system, which makes the process of designing and production of the demanded goods easier, has made the products more acceptable to customers.
Recommendations
Zara should make marketing a top priority to reach a larger geographical base and more customers since the dependence on existing customers to spread the word is not the best option.
Zara's competitors should be more proactive in setting trends rather than reactive so as to gain access to proper market.
Zara has a unique operations strategy, which other firms can borrow to gain mileage too, but this strategy requires several adjustments to the firms' operational structures.