Our Perfect Essay Writers Are Always at Your Service!
Quality Level and Competition in Education and Living Standards in India
The quality of life in the modern era is based on the level of personal development that people in a particular community can achieve. One way of improving the quality of life in the todays world is through educational empowerment that enables people from all walks of life to have a chance to get income that can allow them to live the kind of life they desire. In this regard, education is an important aspect of life that helps people to improve their lives. Those who graduated from the institutional affiliation have all possibilities to enjoy a high standard of living and make a living from their professional work that is mainly achieved through education. India, as a developing country, has made tremendous progress to improve the quality of life of its citizens through proper education as well as equal opportunity for all those educated in various fields. Moreover, India has also been faced with challenges that have threatened to compromise on the quality of education. However, the growth in the Indian education sector has been important in helping with the development of the Indian economy which has in the process led to the improvement in the standards of living among people in India.
Indian Education Quality
India is ranked among the best in higher education in Asia. Its education system has allowed people to improve their lives by getting the necessary skills as well as the economic power they need to live better lives. The education in India is provided by both the government as well as private entities. Public schools in India provide quality education and allow people from various backgrounds to access education (Ellis, 2009). Private schools also offer education at a cost to those who can afford it and, in the recent years, private schools have been embraced by many people both in the urban as well as in rural parts of India with people in the urban areas having more enrolment in private schools. People from the middle classes prefer to have their children in private school based on the fact that there is a general belief that there is higher quality in private schools.

VIP Services
Try our VIP services or become our VIP client, benefit from the incredible opportunity at a very reasonable price. Limited time offer – order our VIP package with a 30% discount
The larger number of people having children going to private schools has enabled the growth of private schools and has also shown that more people are interested in their children getting a quality education in India. Correspondingly, this has made the government work towards improving the quality of education in the public schools so that as many people as possible, especially the poor, would be able to afford education in private schools (Ellis, 2009). In this regard, therefore, both the public and the private sector in India have worked towards ensuring that the quality of education in India is acceptable not only locally but also internationally.
Indias Basic Education
The system of education at the basic level in India is categorized as the pre-primary, primary, and secondary education. The designing of the educational curriculum in India is meant to make sure that people who access education do so within the standards that are acceptable to international players. One of the key aspects of the form of education in India is that it conforms with the international levels and as such, students from Indian schools are easily acceptable all over the world.
Basic education in India provides a good foundation for learners so that it is easy for them to get the kind of education they need in the future. The basic education system in India has embraced technology and allows children as young as the lower primary level to learn through technology, one fact that is not a feature of education in the developing world.
In the recent times, the increased access to primary and secondary education has shown considerable improvement in literacy rates in India. In fact, above 70% of the population in many states in India are getting more informed and living better quality lives. India attracts people from other countries, in particular, from the South Asian region and beyond to get their education there (Ellis, 2009). Consequently, many people who send their children to be educated in India have given a clean bill of health to the educational system and, thus, endorsed the education system as that which offers world-class quality education.
Writing Quality
Make the right choice and get the perfect quality papers
Standard value
(Standard value) The task is being completed by one of our professional writers according to the deadline specified - we make sure the script is handled by an appropriate specialist of the particular field of study.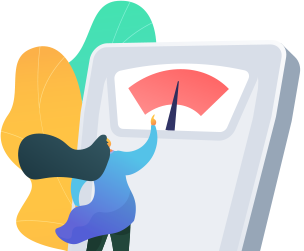 Premium value
(+10% of the order total amount) This option is for clients who want their order to be quickly assigned to one of our professional writers. The premium quality also means that the final paper will be a subject to additional plagiarism checks, and the client will receive a PDF file with a detailed plagiarism report created by our professional editors.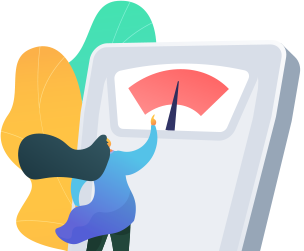 Supreme value
(+15% of the order total amount) Apart from a "Detailed Plagiarism Check" option, our online agents will try to urgently assign a writer among the top 30 best company writers. Your order becomes of the highest priority for us. If you want your order to be our TOP priority, select this option.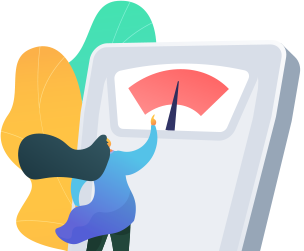 The Indian education has an enrolment rate that varies across several levels. As of 2011, the enrolment rate for pre-primary education was at 58%, primary education was at 93%, and the secondary level enrolment was at 69% (Ellis, 2009). The high enrolment has been attributed to the fact that there is a free public education at this level as well as affordable private schools that many people in the middle class can afford.
Challenges of Basic Education in India
Despite the struggle to ensure high quality of education in India, there are a number of challenges that people in the educational sector face that limit their efforts to offer quality education. The first challenge is the issues of the teacher to pupil ratio. A large number of students enrolling in schools in India has made it extremely hard to get enough teachers to guarantee quality to students (Ellis, 2009). This pupil-teacher ratio problem has, therefore, made many pupils not get the kind of quality they desire as some of the students end up dropping out of schools since they cannot cope in subjects like mathematics that need more class interactions between teachers and learners.
Another challenge is based on gender disparity which is associated with cultural attitudes among many Indian communities. The issue of gender disparity has been fronted by the fact that many communities do not value education for a girl child. Hence, many of the girls drop out of school early, especially at primary level so that they can get married, thus, making girls not have the quality life they deserve to have after getting educated. In this regard, not all people benefit from the education as should be the case.
Based on the existing disparities, the literacy levels among women is low, and the government makes efforts to create the harmony with the global levels as well as national levels. The government has worked through various affirmative measures including scholarships as well as having schools specifically meant for girls to improve their level of literacy as well as educational standards in the country. An example of a measure to help girls cope and catch up on education is the Saakshar Bharat Mission for Female Literacy, which is an initiative by the Indian government (Ellis, 2009).
Higher Education
One of the major reasons why people in various parts of the developing as well as the developed world celebrate the India education system is based on the fact that India universities have been able to produce high-quality graduates in various fields including medicine, engineering, and technology. Some of the Indian universities rank among the best in Asia and the world.
Our Free Features
Our agency is the one which can provide you with effective
academic writing projects. There are many features that are offered by our agency for free, namely: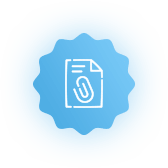 A title page
Table of contents
An abstract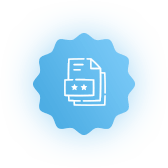 A reference page /
bibliography
An outline
(on request)
Don't waste your time -
Order Now
and enjoy your top-grade papers
India has been known to be one of the countries in the world where cancer treatment takes place as they have some of the best doctors and machines for cancer treatment. For that reason, many people, especially from the developing world, troop to India in search of medical attention (Swain & Ray, 2012). Doctors who got their degree in Indian universities provide quality care, therefore, it is a proof that the level of education in India is high and that many of the people who need medication from Indian hospitals normally get the best type of treatment.
Indias higher education system is ranked third globally just behind China and the United States. India has about 150 central universities, more than 300 state universities as well as over 190 private universities, most of which are over world-class education (Suri & Rajaram, 2008). Apart from universities, India has over 30,000 colleges all which offer training to both the Indian citizens as well as to those from other countries who have gone to India specifically to get education.
Challenges of Quality in Higher Education in India
The quality in the context of higher education in India has been doubted based on the fact that some of the institutions of higher learning in the country are more interested in making profits that offering quality education. This, however, does not mean that the quality of education in India is fully compromised, on the contrary, there are several universities in India that offer quality education and which are ranked highly globally (Najam & Yusuf, 2013). The issues of poor quality in certain universities have been a major concern to the India government since it has sent a bad signal to other parts of the world, thereby creating a situation where it is not easy to distinguish between genuine universities and those that offer sub-standard education.
There are also concerns about corruption, nepotism, and favoritism in the way universities are run, especially through political appointments to university administration vacancies which have raised concerns over the quality of leadership in such institutions, which can further trickle down to the quality of education under questionable leadership. The caste system and community politics have been at the center of compromising the quality of education in various universities.
Competitiveness of the Indian Education System
Despite the concerns raised about the quality of education in India, it is still important to note that not all the institutions are affected by the issues raised. It is also important to note that not all Indian states are affected by the negativities, and there are parts of the country that have been able to provide proper and competitive quality of education.
There are several Indian universities that have produced internationally recognized quality in education and have enabled people from around the world to recognize the kind of good work that is done by these institutions in various fields. Just to mention a few, in 2010, the Indian School of Business was ranked as the 12th best school for MBA globally by Financial Times which is a UK-based magazine; the University of Mumbai was also ranked at position 41 out of 50 among the worlds best Engineering schools in 2012 by an American Magazine; on the same note all India Institutes of Medical Sciences were named as the best schools for medical research in the world in 2010. These three are just a few among many Indian universities and colleges that offer quality education and are recognized as global leaders in all they do.
On the basis of the examples given, it is evident that the education system in India is one that is at par with the global standards, and that it is as competitive in various fields including medicine, technology, engineering and business just as other best universities in the world (Swain & Ray, 2012). Among the universities that have been ranked in the examples given, the ranking has been done by firms from foreign and developed countries meaning that these universities were compared with the best of the best and still emerge as they did.
As a result, it is important to note that one of the qualities of education in Indian universities is its competitiveness. Moreover, many graduates from these institutions are high-quality graduates who are capable of helping to move India as well as the global economy forwards with the skills and knowledge that is acquired through the Indian education system which is evident to be among the best in the world.
Effect of Education on Living Standards in India
Education has been a key in lifting living standards in India in many different ways. First and foremost, through the vibrant education system, India has been able to get qualified and high-quality graduates who have helped in propelling the Indian economy to greater heights. Today, India is a global giant in trade and other areas. Highly competitive Indian manpower have made the country the second largest economy in Asia after China.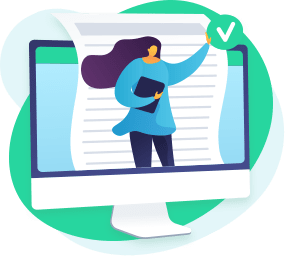 Order Now
Paper details:
12-point Times New Roman
1-inch margins
Plagiarism-free and AI-free
300 words/page instead of 275
Single or double-spaced
Free Features:
Free cover/title page
Free table of contents
Free abstract
Free references/bibliography list
Free outline (on demand)
The vibrant Indian economy has created a situation where many people in India have become members of the middle class, thus reducing the level of poverty in the country significantly. The Indian government has, therefore, been able to ensure that social welfare of its citizens is taken into consideration since the vibrant economy has created an opportunity where the government has been able to get sufficient revenue to serve the social welfare of the people (Datt & Sundharam, 2009). On this basis, the government has been working towards improving education standards for all, quality health care, and improved infrastructure.
Since, the education system in India is that which has high quality, especially at the university level. The government has worked with its citizens without looking for people from other places to help build its cities and have better housing. In this regard, it is important to note that the quality of life in India has been improved by those educated through the India system.
Recently, living standards in India have increased a lot. Poverty level has reduced due to increased social welfare services by the government through the provision of better housing, as well as the creation of employment for those with education (Swain & Ray, 2012). The atmosphere in India has also attracted many investors from various parts of the world to invest in India for two reasons. First, India has a large population, hence creating a ready market for goods. Second, the quality of education in India is high, thus, it is easy to get highly skilled personnel to work for these investors (Datt & Sundharam, 2009). As a matter of fact, jobs created by these investors improve the living standards of those employed, while at the same time boosts the economy of India, thus ensuring that the quality of life improves generally in India.
Conclusion
India, being a developing country, is keen on improving the welfare of its citizens through programs and services that serve the needs of the citizens. The Indian government has embraced the improvement of the quality of education which still faces numerous challenges at various levels but which has also put India on the global map for various reasons and also helped improve the quality of life in India.