Our Perfect Essay Writers Are Always at Your Service!
Indian Film Parzania
Are there ways to console the mother's heart who has lost her child? How can rude violence and discrimination be justified at the beginning of the 21 century? Why cannot some people imagine themselves killing others, and some representatives of the human race believe it a holy duty? What is the nonviolence resistance in the Indian state of the new millennium?
The film Parzania, released in 2007, raises these antagonistic questions. The movie addresses the massacres in Gujarat in February 2002. The movie is based on the real story of the missing Parsi boy, Azhar Moddy. In the film, he is represented as a ten-year-old Partizan Pithawala, who is lost by his family after an armed riot in the Gulbarq Society.
The story is told from the name of an American citizen, Alan, who comes to Ahmadabad to study Gandhi's philosophy of nonviolence and make research for his thesis. Alan suffers from all modern American addictions such as alcohol, smoking, drugs and sexual satiety. He looks for peace and clearness of mind and hopes to find it in India. Though, he does not give up his bad habits when he comes to his destination. Allan's first impression of Hindus and Muslims, living in the neighborhood, is quite positive. He believes them being much more friendly and non-violent than the representatives of American urban culture. Allan is impressed by the warmth in Hindus' eyes. In a while, it comes clear that some groups of citizens in India are subject to the same abuse and discrimination as African Americans and other minors in the USA. Allan witnesses the horrors of Gulbarq Society bloody massacre and survives it as a personal tragedy because his friends' family loses their son in that massacre.
Our Lifetime Discounts:
Exclusive savings! Save 25% on your ORDER
Get 15% OFF your FIRST ORDER (with the code perfect15) + 10% OFF every order by receiving 300 words/page instead of 275 words/page
Cyrus Pithawala, a Parsi representative, lives happily in Gulbarq with his wife, Shernaz, ten years old son Parzan and a daughter, Dilshad. Cyrus is the owner of a small cinema and does not belong to any extremist group. He is acquainted with a Gandhi guru, who introduces him to Allan. The American becomes a welcome guest to the Pithawala family and they spend some happy moments of union together.
The characters of the movie are believable and sympathetic. Cyrus is a middle aged intelligent man, whose main concern is his family. He also shows signs of religious independence when answering tolerantly the questions of his children about God. He tells that there are many different God representations in different cultures but the God unites people, not separates. He manifests himself as a supreme substance of kindness and love. Cyrus and Shernaz give an honorable example of nonviolent behavior to their children. They encourage the freedom of their imagination and do not try imposing any moral rules or dogmas upon them. Cyrus is not ambitious or money concerned. He seems to be quite satisfied with the life he leads. All the family members love laughing and playing jokes at each other. Cyrus seems to be absolutely alcohol indifferent. He also refuses to take a prostitute in exchange for cinema tickets sold at a better price. Cyrus is fond of his wife and children and looks forward to seeing them in adult life. He is sure they will succeed regardless the sphere they chose. Cyrus and his wife present an instructive example of free, tolerant and non-violent people.
From the first sight Allan seems to be brutal and offensive American. His manner of speech is confident and blatant. Only Allan himself chooses whether to live or die. He arrives at the Gandhi professor habitat on an old broken car. Allan seems to be indifferent to the comforts of civilization. He is fond of whisky and never feels embarrassed when he wants to drink alcohol or smoke a cigarette. Even closeness of children does not make him change his habits of self-destruction.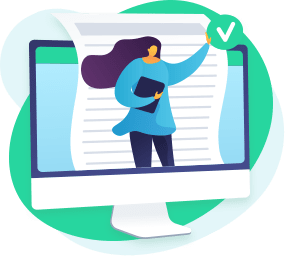 Order Now
Paper details:
12-point Times New Roman
1-inch margins
Plagiarism-free and AI-free
300 words/page instead of 275
Single or double-spaced
Free Features:
Free cover/title page
Free table of contents
Free abstract
Free references/bibliography list
Free outline (on demand)
Allan comes from a family of an American priest. His father was a very strict person, who behaved abusive within his family and was a very respectful man in the public eye. Allan had difficult relations with his father. They were rather competitors than friends in getting success in life. Many of his life loses Allan explains by lack of encouragement in his family. He reveals his story to Cyrus, when the man comes at his room one evening. Cyrus does not refuse to have a drink with the American, and notes jokingly that it is an awesome drink. Cyrus recommends his friend give up drinking and not to follow the way of self destruction. Only after the massacre when he finds out about the Parzan's disappearance, Allan abandon's his unhealthy way of living. He comes to the conclusion that the most perfect state, he has ever come across, is the one, where houses are made of chocolate and trees are made of ice-cream. It is the imagined state Parzania of the missing boy.
Playing along with his sister, Parzan imagines an unusual country, where there are no restrictions in radio listening, and anyone can eat as much chocolate as he or she wants. He shares his ideas to his sister and accepts Dislad to his cherished land. The children play with pebbles and use them as a gate to the land of joy. The white sheet is a parachute, and they welcome each other in their imaginary happy world Parzania. The episode reveals creative and unique nature of child's imagination. The film makers imply that young mind is extremely inventive and fragile, and it needs being cherished and preserved. In many cultures, violent attitudes to life are upbrought from the cradle by parents, who try to impose their style of living to their children. It is very difficult for children to grow up into free and happy people if they are constantly abused and restricted. Children's behavior often becomes a reflection of what they perceive from their environment in early childhood.
Allan identifies Gandhi principles in the simple day-to-day routine and worries of Pithawala family. He evidences unusual world of happiness and mutual concern of the children. Parzan is a constantly smiling happy boy, with bright imagination and quick mind, full of hopes and optimism about the future. Sometimes, he can misbehave at school, but his father never scolds him and Shernaz criticizes her husband of being too loyal. Nonviolence is the principle of communication and upbringing in that family, and it is close to Allan's pursuit of life.

VIP Services
Try our VIP services or become our VIP client, benefit from the incredible opportunity at a very reasonable price. Limited time offer – order our VIP package with a 30% discount
The history of mankind has proven many times that there is no escape when hordes of mad and blind fans start destroying happy islands of living. American culture has studied and evaluated the nature of pie in the sky. Americans are not easily subject to manipulation in comparison to people in developing countries, to which India belongs. The idea of free market relations and money oriented society sounds reasonable on the background of mass religious or social utopia.
Acts of killing have remained a question throughout centuries. It may be jealousy, caused by personal inability to live a nonviolent, healthy and free life. As a rule, there appears a person, who gives an impulse to the mass. The leaders of bloody riots find the weak points of religious or cultural co-existence and use them for their profit in election campaigns. In the film, the impulse is dictated through the mass media in a maniac manner without any choice of consideration. For an American citizen, such communication presents an example of ideological abuse. Allan's contempt for the current leader of the government is dictated by the fact that he lets the police remain indifferent to the actions of outraged Hindus in Gujarat massacre. Allan puts on fire the leader's election poster and is immediately attacked by a group of Hindu extremists. It is a crisis point of Allan's believes and convictions. People who attack him seem to be absolutely mad and blind and all his assumptions about Indians' justice and nonviolence vanish
The scenes of massacre reveal hatred of Hindus towards Muslims based on long period of religious intolerance. The rush of the mob to the Gulbarq habitats is speedy, and the attacking crowd behaves as a wind up mechanism. In this mass outrage strong men with swards and homemade bombs kill elderly people, women and children. Before beginning of the riot, Parzan is practicing tennis in his usual merry manner. He is happy and completely unaware of the horrors he will have to face in half an hour. The world of happiness is often destroyed unexpectedly.
In the scenes before beginning of the riot, the film makers managed to reflect the special atmosphere of friendliness, humor and respect of the Gulbarq neighborhood. Women are cooking something in the kitchen and laugh while discussing their daily routines, children are playing in the yard, and elderly people discuss something in a joyful manner. Gulbarq presents an example of a happy Muslim commune. In half an hour, people are subject to lose all the stability and enjoyments of their happy coexistence.
• TOP 10 WRITERS •
Your order will be assigned to the most experienced writer in the field. The highly demanded expert, one of our top-10 writers with the highest rate among the customers.
At beginning of the riot, a police car arrives to the gates and announces the necessity to shut the doors and remain inside the houses. Then they go, and in a while an outrageous mob breaks the gates and rushes into the territory of the commune. Helpless citizens are taken aback and start fleeing whenever possible. Holding her daughter in her arms and with Parzan by her side, Shernaz is knocking at the doors of her neighbors Hindu, but the doors are shut. She and her children are persecuted by men with swards, and the woman jumps from the balcony leaving her son behind. Being chased by the group of rioters, she has to run away. In the fields a Hindu boy, who knows the family, puts and orange scarf on and distracts the persecutors. Hidden among field bushes, in comparative safety, Shernaz starts blaming herself for having left Parzan behind. Her daughter does not let her mother go in search for her brother, which is equaled to a suicide under the circumstances.
The characteristic Hindu sign in the riot is an orange scarf and flags. The boy, who saved Shernaz and her daughter, had seen them before the beginning of the massacre. The orange scarves are stuck along the streets as if they are to show the way. It may be presumed as evidence that the riot had been planned beforehand. How could a blind crowd learn where exactly the Muslims lived as they were moving madly along the streets?
Another proof that the massacre was pre-organized, which Allan faces personally, is the visit of the Hindu representatives at the Pithawala's place to learn whether Muslims live there. The intruders behave in a rude and abusive manner and present signs of intolerance and offence. At the time of the riot Cyrus is at work. He rushes home when he receives a call about the pogrom at his habitat. When he arrives, he sees the police, blocking the way to neighborhood which is on fire. He tries to break through, but is not let into the territory because of the chaos and mess. While the police are standing aside, Hindus on the rampage burn alive and kill peaceful citizens. The explanation of their noninterference is that they had an order not to intrude and let the pogrom happen to its full extend. Poor victims were making perpetual attempts to call the police, but the state guardians supported their mad Hindu brothers.
In a while, Cyrus finds his wife and daughter, but learns that his son is missing. It is a severe strike to the father, but still he does not show signs of violence. All he wants is to find out what happened to his lost son. His friend policeman mocks at him, when Cyres tries to break through the police fence.
When Cyrus comes to the Police Office, he faces hundreds of homeless, distracted, abused people with broken fates. Indifference of the policemen to the family loss is merciless. While Cyrus is trying to explain his problem, the policeman is chewing some food. The manner of his communication is mocking and ostentatious. The state official explains that many families have such problems and the police does everything possible. When Cyrus takes out the photo of his son from the wallet, the policemen merely takes money from it. He shows no signs of sympathy or sincere intention to help. Cyrus is allowed to see the corps of the killed in the massacre, but he does not find his son among the dead. It is a torture to suggest someone and a relief to learn that it is not his Parzan. After leaving the Police Office Cyrus sticks photocopies of his son's image. They print the copy in a newspaper, but nothing helps. The family prays for the boy.
After being drunk for several days, Allan speaks to the Gandhi professor who teaches him not to react violently to abuse. He explains that it is just a cessation of destruction events, which would bring neither peace nor release. Allan decides to look for the Pithawalla family and concentrate on helping them. The family lives in a camp for suffered homeless population, when Allan finds them and offers to share his apartments. He is distracted to learn the news about Parzan and takes the family's trauma as his personal one. Cyrus and Allan's meeting at the camp presents an episode of mutual support in common grief. A random American feels more sympathetic with the family tragedy than co-citizens and local authorities responsible for the outcomes of the riot. Alan feels unusual joy while playing with Dishlad. He gives up drinking because for the first time in his life, he feels needed.
Writing Quality
Make the right choice and get the perfect quality papers
Standard value
(Standard value) The task is being completed by one of our professional writers according to the deadline specified - we make sure the script is handled by an appropriate specialist of the particular field of study.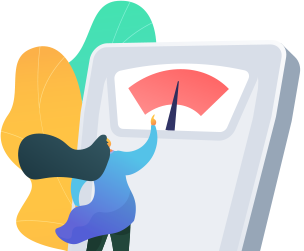 Premium value
(+10% of the order total amount) This option is for clients who want their order to be quickly assigned to one of our professional writers. The premium quality also means that the final paper will be a subject to additional plagiarism checks, and the client will receive a PDF file with a detailed plagiarism report created by our professional editors.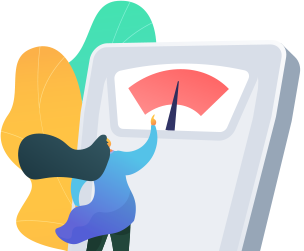 Supreme value
(+15% of the order total amount) Apart from a "Detailed Plagiarism Check" option, our online agents will try to urgently assign a writer among the top 30 best company writers. Your order becomes of the highest priority for us. If you want your order to be our TOP priority, select this option.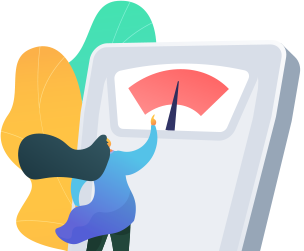 Cyrus keeps trying to find his son, but all his strivings lead to nothing. He visits temples, does not eat anything for days, at last he comes back to the place of their former habitat. He rings up home from there to inform his wife that soon he would come back. Cyrus visits his cinema and strange pictures of the past appear in front of him on the screen. He recollects Parzan's last day with the family, when they are having breakfast together. His son reads them a funny poem he had composed himself. It was a poem about his family, about his world of importance where he feels happy and safe. Cyrus cannot believe and accept that his son is lost. He sees him a small boy full of energy, teasing his sister and eager to eat chocolates. Suddenly Cyrus sees vultures over his son's body, lying in white garments. Distracted father cannot keep his tears any more. His mourn and grief is eternal.
Many people lost their relatives, children and parents in that massacre. The culmination of the film is the court meeting, which gathers evidences about the event. At first, all the people speak for the policemen and say that they did everything they could. The evidence of the father of an Indian boy, who saved Shernaz and her daughter, encourages people to speak more openly. The man tells of being forced to prove that he is Hindu. He was humiliated and abused and pointed the places where Muslim people lived. The man accuses himself of being guilty, but cannot do anything with his lost dignity, and does not know how to live with such a burden. After that revelation, the man leaves the hall, but his son accompanies him in silent support. The boy loves his father, and he is proud of his step. The life of the Hindu boy is compared and opposed to troubles of Parzan's childhood. The boy's fate is an example of critical mind development in a poor and dirty environment. The boy is strong enough to understand and forgive his father. Notwithstanding all his bad inclinations the father of the boy shows signs of real sorrow and regret while the police representatives show no signs pity.
One woman reveals a story of her daughter's death. She tells that she liked to watch her daughter smiling, but in her last moments she had to see the acts of rude violence over her child, raping and cutting vagina with swards and knives. Could such mother ever smile again?
A local ambulance doctor evidenced that he had received callings and had had the vans ready to come to the riot place, but he could not do it without the police permission and assistance. When the doctor is asked about his ethnic belonging, he admits that he is a Hindu, but he is ashamed of his race.
Don't Worry
We'll Help You Out
At the Human Rights Commission hearing, a Hindu representative suggests that the Pithawala family should have compensation, but Shernaz objects that money cannot compensate their loss. It seems to be a typical Hindu characteristic – to measure everything with money. Shernas speaks of cases of raping children and women of all ages. Her daughter had to see all those horrors and would not be able to get rid of terrible pictures of that experience. She would not be able to see and hug her beloved brother who accepted her to the land Parzania, where houses are made of chocolate and trees are made of ice-cream. Shernaz does not speak of revenge. The only thing she wants is her son to come back, her husband to feel well and her daughter to be happy. She wants to stop the violence and believes her son will return one day. Allan calls her a very strong woman, the strongest he has ever met. She has to support her husband and continue upbringing a decent personality in her daughter.
The family has to survive the tragedy, but it turns out to be a very heavy burden. Cyrus leaves his family in search of the question how to live further. On a Hindu holiday, his daughter comes back home and says she has done a present for her lost brother, and Cyrus suggests that Parzan would come back in nine days. The boy's sister finds a smoked icon in the former place of the family habitat and asks God to save Parzan. In an enthusiastic childish manner, Dishlad fixes with a pink chalk the nine days till her brother's expected return. It is a faith tradition to believe that the souls of dead come to see off their relatives on the ninth day after death. At his destroyed cinema, Cyrus says farewells to his missing son. When he comes to the court where the Human Rights commission is holding court hearings, he hears evidences of his wife. It is the first time he hears her admitting that their Parzan is lost.
When a Hindu man says that loss of her son is Sheraz's responsibility she objects that it is the police responsibility because her family, like all the other families in their neighborhood do not possess weapon. Many people approved that the police answers to their callings for help was that they did not have an order to protect them. Police Hindus laughed and remained passive while watching sufferings and humiliating of Muslims.
Shernaz convicts the police of indifference, corruption and merciless attitude. She says that they neglected their duty and had to be accused of passive contribution to the massacre. She saw rioters cut off a woman's breast and throw it away. What beasts and demons had to live in souls of those men? Such mass insanity could be a result of hatred, intrusive environment and hard living conditions of most Hindus. They were often jealous of the Muslim, who commonly had a higher level of living and were not as dedicated in their religious convictions. Hindus had a long lived tradition of the cast, and it gave little choice to people, who wanted to become something another than they were born to be.
1 page is 300 words on our site
while most of the services write 275 words only. Save your money with every ordered page!
It remains a question, whether it is possible to teach other people or cultures to be tolerant and nonaggressive to other ethnic groups. Hindu population in the film is mostly shown negatively, as a mob of blind aggressive animals. Nevertheless, it is a stereotype to consider others on ethnic grounds. There are decent people, who can sympathize and help. Not all the Hindus turn out to be merciless and blood eager. A friend of Shernaz could survive owing to the mercy of one Hindu, who noticed but did not kill her or the boy, who helped Shernaz and her daughter to escape the chase. The boy was a neighbor of the Pithawala family and saw the relations and attitudes which were cultivated and preserved in the family. He did not meet encouragement from his father Hindu and saw many negative sides of life. Parzan's childhood could be compared to a bright kingdom, where he ruled justly and respectfully while the Hindu boy had to face constantly dirty sides of life, which, though, helped him to make a human choice in stressful conditions. His pity for his father's humility at the court reveals sprouts of free independent and merciful character, which may be developed or totally vanished by offensive Indian culture.
It should be noted, that the Muslims are not as nonviolent as Cyrus and Shernaz. Many of them want the revenge. The film reveals that an armed suppression was planned by a former Gulbarq inhabitant, when his woman came and asked not to cause any more violence to peaceful citizens. Her arguments were the avoidance of father fates ruining. His objections were strong and profound, but in the end he appeared in the court and gave evidence and did not follow the principles of bloody massacre. In fact, there were some attempts, undertaken by the Muslim groups to violate the Hindus for the harm they caused to their relatives. While living in the camp for those who had suffered in the riot, Cyrus hears convicting speeches of the victims. They might sound reasonable for those, brought up in violence and suppression, constant need of freedom and care, for many people of present day world. Cyrus remains indifferent to their plans and intentions. He sees a mere repetition of cruelty, death and despair.
The film teaches that violence is not a way out for salvation. The principles of Gandhi philosophy are the assumptions of nonviolent resistance to the world. Cruelty and offensive attitudes can be traced in many countries and the principles of force and military power prove their efficiency in the process of destruction. Nonviolent resistance undermines overcoming personal drawbacks and disbelieves. People are used to accusing others of their failures in life, when they have to look inside their souls and give an answer to the question what they are. Non-violent resistance is a concept of life; it is a resistance to one's destructive way of living.
VIP Client
Many customers have become our VIP clients. We pay special attention to their orders and our VIP clients can take full advantages of our services:
Their orders are completed earlier (20% faster than the final deadline)
Papers will be prepared by our top-10 writers
Assignments will be polished to perfection by our best editors
We offer a free draft that will be delivered within the 50% of order deadline
Extended revision (4 days for a free revision)
Plagiarism check using the most sophisticated tools
VIP support service (highly qualified agents are ready to assist with any questions twenty-four-by-seven)
SMS notifications (this option helps to keep track of any changes in the order status)
Special offers and discounts (we give up to -20% holiday discounts)
In the age of globalization, the necessity of mutual intercultural tolerance and respectful co-existence is urgent. Notwithstanding definite successes of humanitarian studies there still remains a lot of subconscious and racial discrimination. Young children become passively aggressive while watching violence on TV or the Internet. The Global society faces many of the former problems of Imperialism and intolerance is one of them.
In conclusion, it should be noted that Cyrus and his family retain their faith. They do not turn themselves to self-destruction or looking for revenge. Their unity in grief is an example of nonviolent resistance, taught by Gandhi. The Pithawalas believe they will meet their Parzan one day. They do not turn their energy to violence and grief. On the contrary, they try to support each other and those who suffered in the bloody massacre. The victims at Human Rights Commission hearings need rehabilitation. They need truth to be spoken and to be heard by people who are able to perceive the depth of their suffering. The representatives of the commission help them to unite and share their common mourn. It brings them understanding and strength for further living and nonviolent resistance.
Allan collects all his recollections into a book in honor of the lost Parzan, which he names Parzania. He shares the full-hearted faith of the boy's relatives in his returning one day. The faith is something that keeps the family together and helps them to resist the pain of their loss. In the end of the film, Alan implies that the ideal state is the one, where people do not kill each other, feel happy and free. It is possible in childish dreams only. The question of nonviolent co-existence in a new world still remains open.