Our Perfect Essay Writers Are Always at Your Service!
Discuss a Functional Business System
Today, more than ever, companies look for ways to minimize their operating costs and increase their competitiveness. Information and communication technologies are powerful tools for achieving these goals. The quality of management can be ensured only with the use of modern management information technologies. Therefore, enterprises use widely the specialized information systems that ensure collection, transfer, and processing of relevant information, necessary for making managerial decisions. These systems include management information systems where software, hardware, human resources, and support are used for the adoption of effective management decisions. The paper will discuss a functional business system: a marketing information system, a manufacturing information system, a human resource system, an accounting information system, and a financial management system, providing a great success to any company.
Marketing Information System
When the company implements a marketing information system, it runs the business practice that is focused on the market. This fact offers a number of significant competitive advantages. Thus, improving the work with market information allows the company to use emerging market opportunities and avoid threats. As O'Brien & Marakas (2010) claim, "Business firms have increasingly turned to information technology to help them perform vital marketing functions in the face of the rapid changes of today's environment" (p. 284). The existing system of internal indicators of the company's performance is supplemented with external, measurable market indicators such as a customer's satisfaction, which makes the company as a whole more adequate in the market environment and allows it to increase the level of not only its management but also the company itself.
Our Free Features
Our agency is the one which can provide you with effective
academic writing projects. There are many features that are offered by our agency for free, namely: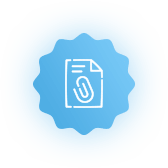 A title page
Table of contents
An abstract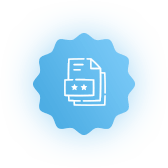 A reference page /
bibliography
An outline
(on request)
Don't waste your time -
Order Now
and enjoy your top-grade papers
Marketing information systems include the information support of marketing systems, information technologies of marketing activities, and information. Information support of marketing systems consists of a set of tools and methods to process marketing documentation, organize data storage, code and retrieve information on the status and behavior of marketing systems. Nowadays, marketers all over the world conduct interactive marketing, create electronic showcases, place interactive advertisements, participate in forums, news groups and Web-community Internet, using e-mail. Moreover, the use of information is beneficial for both consumers and marketers.
Marketing information system is impossible without targeted marketing that provides companies with powerful strategic levers because it is based on the understanding of customers' needs and demands as well as their satisfaction. Targeted marketing offers a reliable foundation for the development of advertising campaigns. This type of marketing includes the following targeted components: community (virtual communities), content (electronic billboards or banners), content (advertisement with a specific content on Web pages), demographic/ psychographic (advertisement for concrete types or classes of people), and online behavior (Web 'cookie' files). While having a targeted marketing campaign, the company must identify one or more segments that will be the goal of its marketing and advertising efforts.
The level of customer's trust in the company depends on how quickly they receive a response to their request, which post-sales service they wait for, and which additional benefits they acquire. The process of building trust begins from the moment of the customer's first contact with the manager and continues during the entire time of interaction. Nowadays, numerous companies provide notebook computers, Web browsers, and sales contact management software to their employees in order to connect them to the Internet. Thus, sales force automation is a solution that allows the company to realize all marketing tasks in a single information program and satisfy all individual needs of customers and salespeople in the framework of their search, attraction, and retention. As O'Brien & Marakas (2010) state, "For example, salespeople use their PCs to record sales data as they make their calls on customers and prospects during the day" (p. 289). This solution has a complex approach to building sales, and it is the guarantee of high results and achievements of the set goals.

VIP Services
Try our VIP services or become our VIP client, benefit from the incredible opportunity at a very reasonable price. Limited time offer – order our VIP package with a 30% discount
Manufacturing Information System
However, none of the activities of the company will be possible without manufacturing information systems that are engaged in monitoring, optimization, and management of labor processes. While processing the information, coming from workshops, the system provides an operative calculation of production efficiency indicators, performs a thorough analysis of the equipment operation, and monitors its actual status in real time. In addition, the system accumulates an archive of statistical information that is necessary for the analysis and optimization of further work. One should mention that various companies use computer-based manufacturing applications, such as computer-integrated manufacturing, computer-aided manufacturing, manufacturing execution systems, process control, and machine control, in their manufacturing process. As stated by O'Brien & Marakas (2010), "For example, computers are used to help engineers design better products using both computer-aided engineering (CAE) and computer-aided design (CAD) systems, and better production processes with computer-aided process planning" (p. 291). A computer-integrated manufacturing system is aimed at having free manufacturing processes and producing products of the highest quality, while a computer-aided manufacturing system is used to manage industrial processes, optimize and automate technological ones, maintain an optimum mode of operation of technological devices and the account of intermediate data, form and deliver accounting and archival documentation as well as diagnose the measuring equipment in all branches of industry. At the same time, a manufacturing execution system is a set of interrelated structural elements (information, technical means of its processing, specialists, management departments, connections and relations between them, relevant functions as well as management methods and processes) that ensures a coordinated interaction of production units with the set goals. Process control in a management information system offers a harmonious and rhythmic progress of all production processes in order to fulfill the plans prepared at the production planning stage. The principle of machine control implies using computers to control equipment by offering high performance and ease of transition to another program. At the same time, it enables the employee to achieve greater precision in manufacturing parts. According to the functions of all these systems, one should conclude that manufacturing information systems help companies simplify, automate, and integrate activities that are necessary for the production of all kinds of goods.
Human Resource System
At the same time, any company can be successful without an established human resource system. According to Rietsema (n.d.), "A HRIS, which is also known as a human resource information system or human resource management system (HRMS), is basically an intersection of human resources and information technology through HR software." Human resource system is aimed at managing the personnel of an organization. Moreover, it is one of the vital components of the organization as a whole. In modern world, the concept of a personnel management system usually includes personnel planning, hiring, recruitment, selection, adaptation of hired personnel, training of personnel, career, evaluation, motivational component of employees, and labor rating.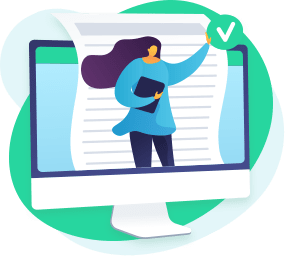 Order Now
Paper details:
12-point Times New Roman
1-inch margins
Plagiarism-free and AI-free
300 words/page instead of 275
Single or double-spaced
Free Features:
Free cover/title page
Free table of contents
Free abstract
Free references/bibliography list
Free outline (on demand)
Effective functioning of the human resource system is possible only with the use of advanced information technologies, based on the modern computer technology. Thus, the Internet is increasingly used to find employees and jobs. Today, people can find virtual recruitment agencies, websites of real personnel agencies, message boards, and corporate websites of companies with available vacancies, and all of this can be found online. Nowadays not only programmers but also people of other professions can find a job with the help of the Internet. Thus, the Internet is appreciated by employers, recruitment agencies, and job seekers.
Thanks to intranet technologies, companies introduce a system of corporate management. This technology allows them to increase the efficiency of any process. Intranet is aimed at the personnel of the enterprise and the optimization of its management. This system is protected from the outside interference, so the information that is in the system does not go beyond it. This system can be developed for each enterprise individually. In other words, the system includes only those modules and add-ins that employees need for their particular tasks.
Accounting Information System
Nevertheless, no company can exist without an accounting system. Thus, the latter can be defined as "an accounting information system (AIS) is the collection, storage and processing of financial and accounting data used by internal users to report information to investors, creditors and tax authorities" ("Accounting Information System," n.d.). An accounting information system is used by companies to store, record, and track their financial information. On the market, various systems are available, and companies have a broad choice of such programs to meet their needs. Such a system increases the accuracy of calculations, expands reporting capabilities, and simplifies its recording. Accuracy increases due to the fact that a mathematical process is made automatically, without the human factor. A business owner can record each transaction of accounting system in their computer as soon as it occurs, which allows the system to collect the necessary information for various reports. A business owner can also create various reports in such a system on a regular basis. The modern tendency of any developed company is the possibility of conducting bookkeeping via the Internet. The main advantage of working in online accounting is the maintenance of accounting without installing any software on a computer. It does not matter, from which device the work is done, but one of the most important things is the connection to the network.
Our Lifetime Discounts:
Exclusive savings! Save 25% on your ORDER
Get 15% OFF your FIRST ORDER (with the code perfect15) + 10% OFF every order by receiving 300 words/page instead of 275 words/page
Financial Management System
A computer-based financial management system is a heart of any business, but it is also a part of the overall financial management since it is based on the application of mathematical and economic methods as well as electronic computing, modern communication, and office equipment. Thus, "FMIS solutions can significantly improve the efficiency and equity of government operations, and offer a great potential for increasing participation, transparency and accountability" (The World Bank, 2015). The use of this system improves the quality of management decisions, made at various levels. Today, this system is an integral part of the structure of financial bodies and it contributes to more effective money management. Thus, a computer-based financial management system is a valuable part of implementing measures to revitalize the components and the entire financial mechanism. The system is especially important during the transition to market relations, when the volume and nature of information change.
Conclusion
A management information system of any modern enterprise should cover all the structural divisions of the enterprise, involved in the management of information flows. Management information system provides information for the analysis and adoption of reasonable management solutions. Consequently, the introduction of management information systems at enterprises reduces total costs and improves product quality as well as the quality of customer service. At the same time, the use of various economic-mathematical methods for processing information, namely the introduction of computer programs, eliminates surplus or deficit of information in the process of enterprise management as a system. Functional subsystems ensure the fulfillment of tasks and the appointment of an information system in the company. This system implements and maintains models, methods, and algorithms for obtaining control information. Thus, considering the spectrum of activities covering the management information system and its subsystems, one should conclude that they are an integral part of the successful operation of any company.