Our Perfect Essay Writers Are Always at Your Service!
Ways to Improve the KFC Company's Performance
Kentucky Fried Chicken (KFC) Corporation is a worldwide known chain restaurants serving fast food to its clients. It is headquartered in Louisville, Kentucky. Currently, KFC is the second largest and leading fast foods restaurant after McDonalds, and the world most popular chicken restaurant with over 18, 000 outlets in more than 100 countries. For the past few years of operation, KFC has maintained its position as the fried foods expert, the concept that was founded by Colonel Sanders in 1952 (Gregory 2017, p.1). The long-lasting success and growth of the company is largely attributed to the company's operations management strategy (Hill 2011, p.11). The current paper critically analyzes the present activities in the firm's three key decision areas and suggests ways to improve the company's performance. In addition, the paper evaluates some of the strengths and weaknesses of the company in a way to determine how they can be exploited to improve overall performance. As will be evident from further discussion, in order to remain competitive and stay ahead of other players in the food chain business like McDonalds, Wendy and other brands, KFC must apply appropriate strategies in the decision areas of operations management.
Why us?
Expert authors with academic degrees

Papers in any format: MLA, APA, Oxford, Harvard

24/7 livecustomer support

Only authentic papers plagiarism and AI free

Absolute confidentiality
Decent prices and substantial discounts
Our custom writing service is your shortest way to academic success!
Order Now
Operations management decision areas represent the strategic areas of operations that must be aligned in order to improve the company's performance and profitability (Najdawi Chung & Salaheldin 2008, p.314). Thus, the company's long-term survival in the competitive market largely depends on the nature of decisions made, whether good or bad (Barratt, Choi & Li 2011, p.335). The areas where the company has to make decisions when it comes to managing its operations include: quality management, inventory management, supply chain management, capacity design, locations strategy and layout (Hill & Hill 2012, p.5). These decision areas address the organizational activities that contribute to the overall performance and success of the business. In case of KFC, inventory management, quality management and location strategy have become the most important operations management decision areas that have greatly enhanced the performance and profitability of the company. Therefore, by improving these areas, it is possible to make the company's operations more effective and efficient and thus increase profitability.
Firstly, KFC's exemplary performance has been attributed to quality management. Quality management is aimed at optimizing the quality of products within the cost and price constraints to meet customers' expectations and stay ahead of other competitive products (Total Quality Management 2007, p.10). The objective of the quality management strategy is to determine the quality techniques and standards necessary for achieving the desired level of quality (PRINCE2 2017, p.2). A commonly applied quality management technique in most organizations is the total quality management or TQM. TQM is an approach according to which quality is managed in terms of the entire organizational performance, from production process to sales and service provision (Total Quality Management 2007, p.47). To achieve this, KFC has developed a total quality management plan to ensure adherence to quality standards so as to meet the customers' expectations and preferences. First, the company has introduced a comprehensive Quality Assurance (Q&A) procedure. In order to realize quality standard, the company has developed Quality Control technique among other strategies. Quality control requires an organization to create an environment where both the management and the employees would strive for perfection in goods and service delivery (Brown 2013, p.4). This is achieved by personnel training, formulating standards of product quality and using different ways to test the products to ensure they meet the set standard.
Our Lifetime Discounts:
Exclusive savings! Save 25% on your ORDER
Get 15% OFF your FIRST ORDER (with the code perfect15) + 10% OFF every order by receiving 300 words/page instead of 275 words/page
Secondly, the company applies the following technique of TQM: firstly, being ISO 9001 certified, the company must conform to the internationally accepted quality standards which define the requirements for product storage, handling, packaging, and delivery. In addition, the ability to conduct internal quality audit is a requirement to be certified as ISO 9001 (Total Quality Management 2007, p.47). Secondly, KFC conforms to HACCP standard of food safety. HACCP is a management process that ensures food safety by evaluating potential chemical, physical and biological hazards (kfc.com 2017). Also, JIT model measures the time and timeliness of a process completion, for example, serving a customer. KFC applies the JIT model in its customer service operations to enhance the quality of customer service. Lastly, KFC applies Six Sigma as its benchmark of measuring the quality of organisational processes.
Moreover, the specific quality control activities include selecting suppliers that have passed the quality test rather than price, for example, selecting only those suppliers that have been approved by the department of veterinary service and regional franchisor. Secondly, KFC has developed a strategy known as restaurants excellence- CHAMPS as guidelines to measure the quality of a restaurant (kfc.com 2017). The quality metrics include cleanliness, maintenance, hospitality, product quality, accuracy, and speed of service (kfc.com 2017). All the KFC outlets must adhere to these guidelines to pass the quality test. Sanitation and hygiene are achieved by implementing daily operations procedures that ensure the sanitation of equipment and utensils to guarantee healthy foods delivery (kfc.com 2017). Employee engagement is achieved through employee training on hygiene and quality standard, while certification in sanitation and hygiene is a mandatory requirement for all employees. Hand washing and no bare hands policy have been enacted to raise the level of cleanliness.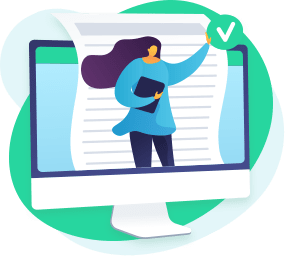 Order Now
Paper details:
12-point Times New Roman
1-inch margins
Plagiarism-free and AI-free
300 words/page instead of 275
Single or double-spaced
Free Features:
Free cover/title page
Free table of contents
Free abstract
Free references/bibliography list
Free outline (on demand)
Secondly, facility location strategy is another decision area that is critical for the success of the company. The main purpose of the facility location strategy is to establish facilities that increase competitiveness in the market share. This implies that the location of KFC restaurant must maximize its market share. The factors that influence the management decision on the choice of the location include: proximity to customers and suppliers, quality of labour, the business climate, infrastructure such as roads and power availability, cost and the community factor (CNX 2017). The analytical techniques used by the company to make decisions in this area include: factor rating and cost profit volume analysis. The restaurant location mainly targets the middle and high income groups of customers and thus most of its outlets are found in urban centres. Also, the location strategy is based on areas where the population number is high, for example, most of KFC restaurants are located in shopping malls and next to filling stations. In these decision areas of management operations, KFC targets customers who can afford their highly priced products. Also, by locating outlets in urban centres and major towns, KFC targets highly qualified employees. Similarly, the proximity to suppliers has influenced the decision to locate KFC outlets in urban centres and major towns. The company has also introduced an online outlet to reach a greater number of customers and reduce cost of operations.
Lastly, the inventory management strategy focuses on minimizing costs while maximizing the performance output. The company uses a computerized system for managing its inventory. In this regard, the outlet managers can access real time data to be used in the decision making process. KFC lacks an integrated inventory management system that is used in all of its outlets. Instead, the local outlets are allowed to manage their own inventory and make decisions accordingly.
From the above analysis of critical OM decision areas, KFC can improve its performance in the following ways. Firstly, to improve the quality of its products, the company should introduce the automated quality assurance system that will increase the frequency of evaluations of raw materials quality received from its suppliers. This will also reduce the overall cost of quality assurance procedure. Similarly, quality assurance automation will guarantee that even if the contracted suppliers fail to meet the Q&A requirements, no threat of unhygienic raw materials occurs. Secondly, KFC should improve the layout of its outlets to accommodate customers with disabilities. KFC should use price discrimination as the key pricing model that will cover low income populations. Since the low income category of people makes the majority in many developing countries, KFC should thus set up low-priced outlets in these areas. Thirdly, KFC should use an integrated inventory management system for all of its outlets (Ball 2011, p.43). That is, with the use of cloud technology, the company should integrate its inventory system to speed up the decision making process.

VIP Services
Try our VIP services or become our VIP client, benefit from the incredible opportunity at a very reasonable price. Limited time offer – order our VIP package with a 30% discount
SWOT analysis shows some of the strengths and weaknesses of the KFC Corporation based on the operations management strategy. Being the global market leader in fried chicken foods delivery, KFC as a brand has numerous strengths in the global market. The major strength of the company is its brand name. Started in 1930, KFC has become the leading fried chicken restaurant both locally and internationally. Thus, KFC brand is widely recognized globally and this gives the company a competitive edge over other players like Pizza Hut and Wendy. Taking into consideration Michael Porter's analysis of market forces, KFC brand as a global leader has a reduced supplier power. A large number of suppliers of raw chicken are available for the company both locally and internationally because of a strong brand. In this regard, the company can easily influence the prices of raw chicken and other raw materials using them to their own advantage. Also, the brand name gives the company a competitive edge in the market share. Many customers enjoy dropping at KFC due to its well-known and recognized brand. Therefore, KFC can easily take advantage of its brand to increase performance and profitability of the business by expanding to other markets that are currently less exploited, for example, targeting low income populations.
The company's location strategy is another strength of the company. Most of the restaurant outlets are located along busy streets, malls and filling stations. The location is strategic since it targets highly populated places. By introducing some additional menus like vegetarian and breakfast menus, the company can increase its profitability and contribute to promoting healthy eating (Jensen 2013, p.1). Similarly, the company has established itself as the world leading company in quality fried chicken delivery. This increases the barrier to entry for other players in the market and thus KFC can use this strength to its advantage to improve its market share. Lastly, the company's supply chain management is simple and easy to manage. The simplicity of the supply chain makes it easy to accommodate a variety of suppliers to ensure continuous supply of raw materials. The company can therefore compare prices of different suppliers and go with the lowest bidder while not compromising on the quality of raw chicken.
On the other hand, KFC has several weaknesses that can be identified based on its operations management. Event though the layout of KFC outlets is aimed at maximizing space utilization, it fails to accommodate other critical groups of customers like physically disadvantaged people. Evidently, the location strategy of the outlets makes it difficult to focus on the comfort and space; however, the layout design should take into account the availability of children's playground since this will attract more families. Also, the layout should be designed in a way to make it easily accessible by the disabled customers. This will increase the number of customers and consequently, improve the performance of the company.
VIP Client
Many customers have become our VIP clients. We pay special attention to their orders and our VIP clients can take full advantages of our services:
Their orders are completed earlier (20% faster than the final deadline)
Papers will be prepared by our top-10 writers
Assignments will be polished to perfection by our best editors
We offer a free draft that will be delivered within the 50% of order deadline
Extended revision (4 days for a free revision)
Plagiarism check using the most sophisticated tools
VIP support service (highly qualified agents are ready to assist with any questions twenty-four-by-seven)
SMS notifications (this option helps to keep track of any changes in the order status)
Special offers and discounts (we give up to -20% holiday discounts)
Another weakness of the company is the high price model of its products. Currently, there are many fast foods restaurants in the market that offer their products at a low price. For instance, McDonalds offer a relatively lower pricing policy for its products. Similarly, the entry of other players like Pizza Hut, Wendy among others has made low switching cost for customers. Because customers have a variety of choices, they tend to go for the affordable price. KFC should therefore come up with a new pricing model and apply pricing discrimination in order to remain competitive in various market segments (White 2014, p. 103).
In conclusion, KFC continues to grow and expand due to its successful operations management strategies. The company has developed efficient strategies and policies in the critical decision areas of its operations management that resulted in the steady improvement of its performance. The strategy to develop a quality control procedure and standard has increased the level of quality of the offered products that conforms to international standards and food safety agency requirements. Moreover, location strategy of establishing outlets in highly populated areas is also appropriate. In addition, the inventory management policy focuses on cost maximization. However, to improve its performance, the company should adopt an integrated inventory management system and use quality assurance automation system to effectively enhance the quality of its products. On the other hand, the company's weakness in regard to the pricing model can be mitigated by adopting a pricing discrimination model. Finally, redesigning the layout to accommodate disabled people will broaden the customer base thus improving the company's performance.