Our Perfect Essay Writers Are Always at Your Service!
Human Resource Management; Netflix: A Behind the Scenes Look at Delivering Entertainment
The paper will cover Netflix case and the role of the HRM strategy in achieving its success. The main issue investigated in the case study will be the use of the HRM strategy by the company for achieving its current market success. In this case study paper, Porters Five Forces model will be applied to analyze how Netflix acts in the market and how it has changed it. Then, the competitive strategy of the company will be investigated. Finally, the case study will cover the analysis of the HRM strategy of Netflix and its role in achieving the companys success in the market.
The case study explains the success and rapid growth of Netflix, which is the online streaming services provider. The company became successful because it offered innovative services instead of less convenient video rental services. Netflix was a pioneer in the industry. The company was established because the founder considered DVD rental services inconvenient due to fines, especially when one failed to return DVD in time. Netflix succeeded in the market due to new and convenient way to rent films. Moreover, the company became successful due to its professional and well-developed HRM strategy aimed at hiring the right employees who perfectly suit the needs of the company.
Case Study Questions
1. Bargaining power of customers is strong. In the TV streaming industry, companies should do what their customers require, and Netflix is not an exception. The company is forced to satisfy all requirements of its customers. The film industry is developing quickly, and new movies are released regularly. Customers want to watch the latest and the most popular movies, and companies in the streaming industry should satisfy their desire, otherwise they will lose their profits. Netflix changed the industry because it popularized a new streaming industry in place of DVD rentals. DVD rentals are less oriented on customers. Thus, they should rent films that are available and return disks in time, or they will be fined. Netflix changed the situation, making customers more powerful and setting fewer limits on them. Thus, with Netflix streaming services, films are always available and paying and getting them is very convenient for customers.
Writing Quality
Make the right choice and get the perfect quality papers
Standard value
(Standard value) The task is being completed by one of our professional writers according to the deadline specified - we make sure the script is handled by an appropriate specialist of the particular field of study.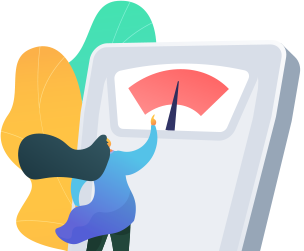 Premium value
(+10% of the order total amount) This option is for clients who want their order to be quickly assigned to one of our professional writers. The premium quality also means that the final paper will be a subject to additional plagiarism checks, and the client will receive a PDF file with a detailed plagiarism report created by our professional editors.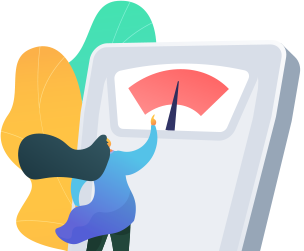 Supreme value
(+15% of the order total amount) Apart from a "Detailed Plagiarism Check" option, our online agents will try to urgently assign a writer among the top 30 best company writers. Your order becomes of the highest priority for us. If you want your order to be our TOP priority, select this option.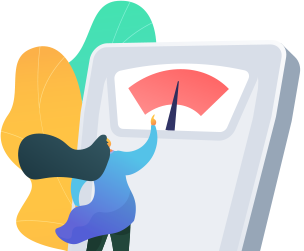 Bargaining power of suppliers is also high. In the movie market, the number of suppliers is limited, and they can impose their conditions under which the streaming company will be forced to purchase movies. Thus, Netflix and other companies in the industry have to follow suppliers conditions if they want to offer their customers the newest and the most popular products. However, Netflix changed the entertainment rental industry significantly and offered new services, helping customer to rent and watch movies easily and conveniently. Even if suppliers set out not very favorable conditions and high prices, Netflix will remain popular and profitable due to a large number of loyal customers and high revenues.
Rivalry among existing competitors is strong, but due to the efforts and business innovations provided by Netflix, competition became less intense for the company. In particular, Netflix became competitive and knocked Blockbuster out of business due to innovations and convenience that it offered its customers, which were not present for other rivals. Moreover, Netflix won the rivalry of many competitors due to its competitive advantages in human resource management. Unlike most competitors, the company has a unique HRM strategy, which enables it to hire the best candidates maintain a high level of employee satisfaction and performance. Finally, Netflix won competition because it pays much attention to professionalism of its managers and enables employees to evaluate their managers by their professional competence. Even if a manager has a high IQ and is charismatic, the evaluation will be low if he/she is not professional in the sphere. Thus, due to Netflixs competitive advantages, rivalry in the movie rental market became beneficial for the company and stiff for its competitors.
The threat of new entrants is relatively low in the market for online TV streaming services. Providing such services requires innovative technologies, and their costs are high. Large and expensive servers as well as professional employees in IT, management, marketing and other spheres are required for companies working in the sphere. In order to provide films for rent, it is necessary to set agreements with film producers or distributors, and this process is long, complicated and related to intellectual property rights and other obstacles. It is hard to enter the market because Netflix and other top players became famous brands with favorable renting conditions for customers. For a newcomer, it will be hard to provide the same benefits at once, and customers will prefer older players top companies with good reputation and conditions. One more reason why it is difficult to enter this industry is the HRM strategy of Netflix. This strategy is unique as it contributes to high performance and professionalism of employees as well as high managers of particular fields. A new player in the market will not be able to use the same strategy at once, and its performance will be less convincing compared to Netflix.
Our Lifetime Discounts:
Exclusive savings! Save 25% on your ORDER
Get 15% OFF your FIRST ORDER (with the code perfect15) + 10% OFF every order by receiving 300 words/page instead of 275 words/page
The threat of substitutes is low in the market. Netflix has changed the market radically by offering innovative and more convenient online movie streaming services than DVD rental services, which were outdated and problematic for customers. DVD rental services were substituted by online streaming, but the probability that they will become serious substitutes again is low. Netflix changed the industry by providing convenient online services for watching movies, and most customers will not be likely to turn to outdated DVD rental services. The only real substitute is illegal downloading of movies via the Internet. Movie piracy has existed for a long time, and it is hard for Netflix to fight it because the company cannot change legislation. The only way for Netflix to tackle the issue is to offer lower prices and other benefits in order to encourage customers to refuse from illegal downloads and turn to legal services of high quality.
2. The competitive strategy of Netflix is based on a differentiation generic strategy. According to this strategy, a firm creates a product or service that is perceived as unique one in its market. It means that the product is differentiated from similar products produced by other firms in the market (College of Business Administration of the University of Sharjah, 2017). Netflix applies a differentiation generic strategy because its online streaming and film rental services are unique and not offered by other competitors in the market. For instance, Netflix offers convenient options for payment, subscription and streaming movies. Due to those benefits, the company quickly increased its sales and the number of subscribers. As for strategic priorities in terms of competitive strategy, Netflix focuses on innovation, brand and quality. Innovation is the core of its business, and the company became popular and achieved a rapid growth of its sales due to innovation. It created unrivalled opportunities for its customers. The brand under focus is Netflix because it is well-known currently and its reputation is mostly positive. Thus, if customers have a choice of several film renting service providers, they are likely to select Netflix because they know about the brand and trust it. Quality is very important for Netflix, and the company tries to provide high quality of streaming and related services, such as payment, in order to make customers loyal.
There are two main driving forces which contribute to success of Netflixs strategy. The first one is innovation. Due to innovation, the company became competitive and offered unique services that were not provided by competitors. This force is obvious, but Netflixs managers believe that one more driving force is in the HRM strategy of the company. This strategy is unique, and therefore, all employees of Netflix are professional and help the company to be competitive and reach its goals. The HRM strategy of Netflix is the driving force of the company. For instance, HR managers of the company try to hire only those employees who are able to reach the goals of the company as well as those who understand its interests and prioritize them. Moreover, employees are well-trained and properly motivated, and a unique system of evaluation is used. The fact that employees like the company and want to reach its goals makes Netflix competitive and dynamic. Such HRM strategy and qualified employees also enable Netflix to differentiate products and offer various benefits to the customers.
VIP Services

• • • • • • •
3. As noted by Hasting and McCord, in order to sustain competitive advantage, Netflix takes the most important step in terms of its HR strategy. HR strategy includes several stages, and they all are important. Thus, all stages of HR strategy contribute to competitive advantage of Netflix. The first stage of HR strategy includes selecting and recruiting new employees in the labor market. The companys HR managers try to hire only those employees who will care about the companys interests and prioritize them. Therefore, Netflix does not require formal policies and regulations to stimulate employees. Thus, resources are saved, performance is increased, and competitive advantage is gained.
The next stage of HRM strategy includes talent management and matching employees. Netflix tries to prevent high employee turnover. To reach this goal, the company hires only employees with particular skills and talents that perfectly suit their positions. Moreover, if the company needs to make changes in particular positions, employees occupying those positions are trained in order to fit new requirements and avoid firing.
The next stage of HRM strategy of Netflix includes providing right information to employees. The company is dynamic and it has particular goals that should be reached. Employees do not act independently, and in Netflix, they are informed about the financial results and sales of their company regularly. Moreover, they know the goals of the company and their own goals, which are expected to contribute to reaching the companys goals. Thus, employees have accurate information about the current situation and goals of the company and know their roles in reaching those goals.
The final stage includes performance evaluation. Thus, employees at Netflix can provide an honest review of their colleagues and bosses work. Thus, Netflix gained a competitive advantage as it is enabled the company to indicate possible problems in managers performance from inside. Overall, all stages of HRM strategy contribute to high performance, minimal failure and constant improvement, which forms a competitive advantage.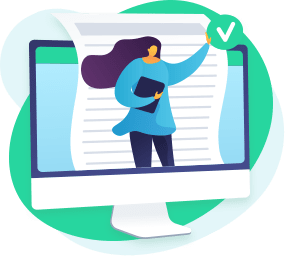 Order Now
Paper details:
12-point Times New Roman
1-inch margins
Plagiarism-free and AI-free
300 words/page instead of 275
Single or double-spaced
Free Features:
Free cover/title page
Free table of contents
Free abstract
Free references/bibliography list
Free outline (on demand)
4. Netflix implements HR policies that completely support the firms strategy. They are aimed at continuous growth, improvement and development of the company, which are its main goals. HR policies form the state where are we now because employees work, perform tasks and reach goals at a particular moment to support current functioning of Netflix. A question how to get there is supported by HR policies of Netflix because HR managers inform each employee about his/her tasks clearly. As information is provided to each employee in the most clear and effective way, he/she knows perfectly how to perform future tasks to help the company to achieve its future goals. Moreover, as HR policies include accurate selection and training of employees, only the most talented employees with relevant skills for their positions are hired. Due to their professionalism, they know well how to get to the future goals in the fastest and the most optimal way. Finally, the question where we want to be is also supported by HR policies of Netflix. Employees are informed about the goals of the company, goals of their departments as well as their own goals. They do not simply perform their tasks but understand well that accomplishment of those tasks contributes to the companys goals.
5. Netflix monitors performance of its employees via unique practices informal 360-degree reviews. This practice was introduced because formal review sessions were not efficient for the company. Under those practices, employees are encouraged to provide their opinions about their co-workers and themselves, which should be honest. The opinions provided by employees show whether the company should change its policies in different areas or the ways to do it. Such method of performance evaluation was developed because Netflixs executives believe it is not bureaucratic and thus easy and honest. Instead of formal performance evaluation, employees are encouraged to participate in conversations, which are a part of their everyday work. Netflixs unique evaluation method has already proved its efficiency. For instance, statistics showed that employees performance became lower if bosses were not evaluated as experts in their fields.
If I were evaluated as an employee, I would prefer to be evaluated through a balanced scorecard approach, because this approach is formal and more familiar to me. In my opinion, as evaluation is informal at Netflix, it may be not professional and not honest. For instance, employees may underrate a person whom they do not like. A balanced scorecard approach is formal and quite complicated; however, it is considered complete and not biased unlike employee performance evaluation applied by Netflix.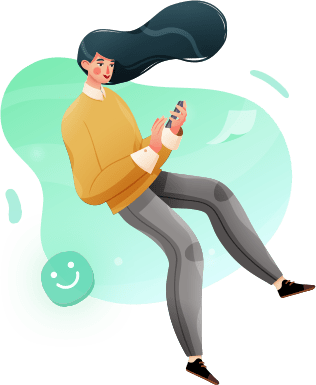 The Best Affiliate Program!
Invite your friends and get 0 from each order they have made!
6. In order to develop a link between customers and employees performance at Netflix and to contribute to equal and even distribution of incentives, I would create links between performance of each department and total sales of the company, as well as other financial indicators. For example, a special model will be used to determine how actions and performance of the marketing department influence total sales, assets turnover and other indicators of Netflix. Then, in terms of one department, performance of each employee will be evaluated. Additionally, contribution of each employees work to the total benefits provided by the whole department will be determined. Then, incentives will be distributed among employees based on their contribution.
Opinion and Evaluation
In my opinion, Netflix case helps to investigate how a successful HRM strategy can contribute to the success of a company. This company is a relevant example of how a wise and unusual HRM strategy of providing employees with the right positions can be useful and lead a company to success. I think that Netflix experience of HRM can be applied by other companies in different industries. For example, companies may use the experience of hiring employees who have passion for their job. Moreover, other companies can use Netflixs experience of employee evaluation and training.