Our Perfect Essay Writers Are Always at Your Service!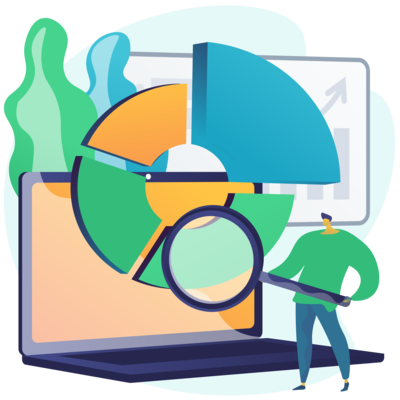 Homelessness
This essay is a case study of a twenty-six-year-old obese Jessica, grappling with type 2 diabetes. She was married at the tender age of sixteen and already has six children. Moreover, she is pregnant with her seventh child. Her six kids are all below ten years ranging from nine years to a baby of two months. She further intends to have two extra kids with her partner Jack. Jack is low wage earner working with the council in parks and gardens. He also had a part-time job at a local petrol station making him committed to his work. He was busy most of the time, thus little time is devoted to helping Jessica with the kids.
Jessica weighs 130 kilograms and 174 cm prompting her GP to refer her to a dietician. Consequently, he advised her to commence a weight loss program. Jessica finds this hard as she is required to change her living style and observe her dieting and frequently visit the gym. This is hard for her as she has a tight schedule with little time to go to the gym. The budget is stretched and hence cannot afford the meals suggested by her GP. On top, she recently gave birth to their seventh child, and the house they were renting went for sale. However, she was promised by the new owners that she will be given a unit to rent. However, that will take about 12 months to be completed. Apart from finding a new rental house, she is inundated with many responsibilities.
The children are growing fast and want to eat a lot, want new clothes, pocket money and schoolbooks. She finds it hard to manage this growing stress since her income is low and has little skills required at home. She frequently checks the lovely recipes found on magazines, but due to lack of skills and money, she cannot prepare them. Overwhelmed by the work, she is habitually tired and in the evening, sends her eldest kid to a local food cafe to buy chips, because they are cheap. Jessica does not consider the high level of cholesterol on them with a piece of bread, which becomes the meal for the whole family. The fact that she can do little about improving her health and changing her lifestyle makes Jessica depressed. Additionally, she loses hope for a better life. Over and over again, she burst into tears during her outpatient visits to an extent that she wishes she was not there.
Our Lifetime Discounts:
Exclusive savings! Save 25% on your ORDER
Get 15% OFF your FIRST ORDER (with the code perfect15) + 10% OFF every order by receiving 300 words/page instead of 275 words/page
Bio-Medical and Psychosocial Issues in the Case Study
In this case study, Jessica is unable to control her diet. The main reason for the poor control of her diet is the low socio-economic status. Additionally, the case reveals poor metabolic control. Jessica is diabetic and is advised to start weight losing program. Additionally, the doctor advises her to use good diet to improve her health. However, Jessica cannot afford the food required for her diet since it is very expensive for her to buy. She has so many children requiring her concentration (Dozois, 2010). Her low economic status makes Jessica purchase cheap food from the local café. The food is not healthy for her diabetic situation, but she has nothing to do. Jessica's husband earns little money that is not enough to give the family the basic needs. Jessica is depressed since her responsibilities surpass her income. She cries a lot when she visits the clinic, and sometimes wishes she was not in that particular situation.
Information is necessary and should be made a part of diabetes education since it might prepare for a better healthy family with diabetes. For Jessica to engage in effective self-management, she should shun some beliefs such as that she is obese and cannot change her lifestyle. She also needs to understand her diabetes and address it appropriately. Accepting her situation will help her heal fast. Jessica experiences difficulties making and maintaining a health-related lifestyle change. She struggles to pursue the advice she was given on how to manage the risks that may arise due to her overwhelmed work at home (Dattilio & Hanna, 2012).
Jessica is an example of the patient who is suffering from anxiety, distress and depression. Self-management needs daily and prolong efforts, which incorporate other factors such as home monitoring of blood sugar, meal, going to the gym and devotion to the medication. These requirements are devastating to Jessica's situation thus need motivation and aptitude to carry out diabetes self-management. Research has shown that women are more reluctant in using insulin treatment fear of injection, as well as social stigmatization (Rogers, 2007). Interpersonal procedures of care and understanding between the patient and their healthcare assistance are important in interventions so as to assist the patient to overcome and give a positive response to insulin therapy (Hiskey, 2012).

VIP Services
Try our VIP services or become our VIP client, benefit from the incredible opportunity at a very reasonable price. Limited time offer – order our VIP package with a 30% discount
Establishing Rapport with the Patient
It is not easy to create rapport with new people, but it is invariably important to equip one with the skills needed to achieve such an endeavor. Therefore, getting people to open up, and self-disclose themselves needs the following attitudes and actions. Empathizing with Jessica's emotional state by supporting her and listening to what she has to say is important. Additionally, noting her key words and the problem she faces improves client/ nurse relationship. Overcoming emotional blockades to create room for effective therapy thus improving her psychological care is vital. As a way of establishing rapport with Jessica, it is acceptable to give her gifts and do for her favors without necessarily expecting something in return. This way, one can trigger emotions of obligation (Gallagher-Thompson & Thompson, 2010).
Being receptive with Jessica creates a strong bond. This is initiated by asking questions and telling something small about oneself. There is incessantly information about oneself so as to share the information one gives out with the one who received it. It is important to look for things in common such as hometown and hobbies. This will open up the discussion and make Jessica more comfortable and courage to face her situation (Grist, 2011).
A conversation while seated is more peaceful as well as comfortable. Therefore, in order to establish rapport with Jessica, the caregiver should dedicate more time for a convenient talk. In addition, facing the same direction as Jessica and guaranteeing her that everything will be fine gives her courage. Assuring her of information confidentiality is essential (Knight, 2008).
The caregiver should build a partnership with Jessica by educating her on the healing process and incorporate her personal objectives. This could improve her health care and make wise choices. This can be achieved by giving her reading materials, connecting her with community resources and allowing the opportunity for clarifications if she has any questions (Evans, 2007).
The caregiver should fulfill what he promised to Jessica in order to strengthen the relationship and the rapport. For instance, if he promised to provide her with a list of diabetic educators, he must fulfill it. He should ensure that patients' care group is well-known to one another. In the process, they might be experiencing similar interests, and this will lead to confidence, atmosphere of reassurance and support all aspects of their state (Evans, 2007).
Why us?
Expert authors with academic degrees

Papers in any format: MLA, APA, Oxford, Harvard

24/7 livecustomer support

Only authentic papers plagiarism and AI free

Absolute confidentiality
Decent prices and substantial discounts
Our custom writing service is your shortest way to academic success!
Order Now
Assessment Tools
Patients with diabetes ought to regularly visit their GP or diabetes specialist nurse. This is for them to assess and expand their ability to curb the disease. Assessment helps to educate the patient, scrutinize and manage their diabetes and boost healthy lifestyle guidance. Annual and a routine checklist are an important review of a patient diagnosed with diabetes (Sadavoy, 2009).
One important assessment tool is education and self-management. This entails how the patient is managing with self-management and care of their diabetes. It involves dealing with their diet and its correlation to their insulin management. Another assessment tool is to look at the patients complications if they have any. The nurse looks at the patient history in accordance to hospital admissions in the previous years for diabetic decompositions. It is necessary to check if the patient had received required medications and if there has been a problem of depression and was given treatment (Dattilio & Hanna, 2012).
Treatment is another assessment tool, which verifies how the patient is coping and conforms to their diabetes medication regime. It oversees if there have been any injection problems of insulin and their appropriate time of injection. Monitoring is a part of an assessment tool, which keep an eye on any problem related to their level of capillarity glucose, and if they calibrate their monitoring glucose equipment (Berk, 2007). It also looks after their records relating to their level of blood glucose. In case a patient is planning on having children, it is crucial to have effective care before and during pregnancy. Examining the patient is an assessment tool, which verifies their weight, height and abdominal circumference. It also examines blood pressure, inspects eyes, examine legs for any diabetes symptoms and checking pulse (Evans, 2007).
Intervention
The following theories would be applicable in the case study to give an explanation of the causative factors of the diabetic and psychological illness in the question: humanistic therapy and cognitive behavioral therapy.
Cognitive Behavioral Therapy
Cognitive behavioral therapy refers to a psychotherapeutic method that addresses maladaptive behaviors, cognitive processes and dysfunctional emotions and innards through a quantity of goal-positioning, explicit methodical procedures. The phrase refers to the behavior therapy, to therapy founded upon the combination of fundamental and cognitive therapy cognitive and behavioral research and principles (Grist, 2011). Most therapists function with patients dispensed to depression and anxiety. This technique recognizes that there might be performances that cannot be regulated through rational contemplation. Cognitive behavioral therapy is problem engrossed undertaken for a certain problem and action based. The therapist helps the customer in selecting certain strategies to assist address those predicaments (Gallagher-Thompson & Thompson, 2010).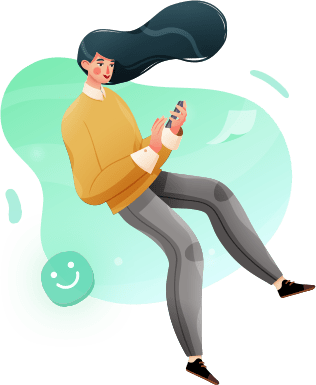 The Best Affiliate Program!
Invite your friends and get 0 from each order they have made!
Cognitive behavioral therapy is supposed to be real for the cure of various conditions, comprising mood, personality, anxiety, eating, tic, psychotic disorders and substance abuse. Many cognitive behavioral therapy treatment packages for certain disease have been assessed for efficiency. The health-care tendency of evidence-founded treatment, where treatments for symptom-founded diagnoses are endorsed, has preferred cognitive behavioral therapy over other method like psychodynamic treatments (Knight, 2008).
Cognitive behavioral therapy was primarily upgraded through incorporation of behavior therapy. The term behavior change seems to have been initially utilized by Edward Thorndike with the cognitive psychology study. It was first done by Donald Meichenbaum and other writers with the tag of cognitive behaviors change in the twilight 1970s. This custom thereafter compounded with earlier activity of few clinicians, considered as cognitive therapy. It was advanced by Aaron Beck, and the Rational Emotive Therapy was advanced by Albert Ellis. Whilst rooted in dissimilar theories. These two civilizations have been featured by a continuous reference to the experimental study. It examines hypotheses at the basic and clinical level. Common characteristics of cognitive behavioral therapy processes are the emphasis on an instruction or guidance responsibility of the analyst, an arranging of the psychotherapy terms and way, and on alleviating both patients and symptoms' vulnerability (Sadavoy, 2009).
Cognitive behavior therapy is a psychotherapeutic cure that assists patients, comprehend the feelings and thoughts that affect behaviors. Cognitive behavior therapy is commonly utilized to give a varied range of diseases including addiction, phobias, anxiety and depression (Dattilio & Hanna, 2012). Cognitive behavior therapy is short-term and concentrated on assisting clients' contract with a predicament. During the sequence of cure, people acquire how to recognize and alter disturbing or destructive thought designs that have an adverse impact on the behavior. It is evident that Jessica is suffering from a personality disorder, which is, in the case study, supported by the words "sometimes I just wish I were not here". The personality disorder made her cry a lot during her visits the clinic (Rogers, 2007).
Humanistic Therapy
The growth of humanistic therapy happened in the middle 1900s. It is frequently mentioned to as the third force or third wave, subsequent of behaviorism and Freudian psychoanalysis. The term humanistic therapy has been utilized as a universal category that comprise client-focused therapy, gestalt therapy and existential therapy (Grist, 2011).
Our Free Features
Our agency is the one which can provide you with effective
academic writing projects. There are many features that are offered by our agency for free, namely: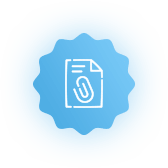 A title page
Table of contents
An abstract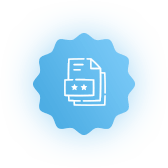 A reference page /
bibliography
An outline
(on request)
Don't waste your time -
Order Now
and enjoy your top-grade papers
Humanistic therapy is based on a hopeful, positive view of the human beings and the personal considerable capacity to be a self-determining. Client-centered therapies and gestalt humanistic therapy concentrated on the current addressing histories of patients. It means that promoting higher understanding of the means of past experiences participates to the victim today. Humanistic therapy highlights a non-judgmental method with the open-ended question often used to encourage the victim to explore their thoughts, feelings and emotions (Dozois, 2010).
One of the basic benefits and objectives of the humanistic therapy refers to the procedure that encourages mindfulness and self-awareness that permit patients to change from a design of conservative behaviors into more productive and healthier practice of a self-awareness and thoughtful acts (Rogers, 2007).
In time of humanistic therapy settings, designs are preserved in a method that highlights their innate potential and goodness. The humanistic counselor is fortified to perform in a manner that is reliable with the subjects of unconditional positive empathy, regard, congruence and genuineness (Berk, 2007).
Mostly, the same drug is administered to all patients regardless of their symptoms or medical history since the drugs are not meant to deal with the causative root, but with the symptoms exhibited. Patients just need to feel that they have been attended to; the effectiveness of the drugs that are being prescribed does not matter much. In most cases, depression and diabetes disorder patients prefer drug treatment (Sadavoy, 2009). Despite the fact that some drug treatments cause drug dependency, the medical practitioners also prefer drug treatment since it is better than no treatment at all. In Jessica's case, because of the high extent of stress, anxiety and low moods that she exercised in her life, she lost assurance in herself and others. This was deteriorated by the poor revenue that is earned by her husband (Gallagher-Thompson & Thompson, 2010).
Writing Quality
Make the right choice and get the perfect quality papers
Standard value
(Standard value) The task is being completed by one of our professional writers according to the deadline specified - we make sure the script is handled by an appropriate specialist of the particular field of study.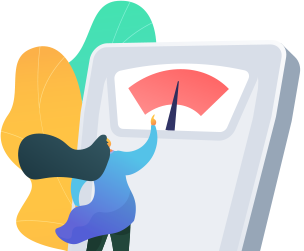 Premium value
(+10% to the order total) This option is for clients who want their order to be quickly assigned to one of our professional writers. The premium quality also means that the final paper will be subject to additional plagiarism checks, and the client will receive a PDF file with a detailed plagiarism report created by our professional editors.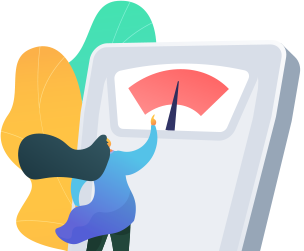 Supreme value
(+15% to the order total) Apart from a "Detailed Plagiarism Check" option, our online agents will try to urgently assign a writer among the top 30 best company writers. Your order becomes of the highest priority for us. If you want your order to be our TOP priority, choose this option.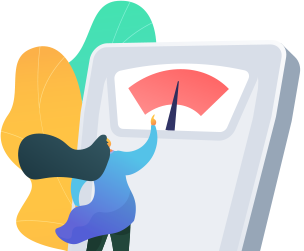 In this situation, administering drug cure as well as communicating therapy is essential. Drugs will contract with the diabetes whilst the therapy will contract with her angry feelings with her. Hence, it will pacify her nervousness and hardships in sleeping (Grist, 2011). Drugs as well contract with the rheumatic discomforts that happen as an outcome of mind instability. Majority of the diabetic patients agonize from the rheumatic pains since their senses are not as comfortable as an outcome of past practices that led to her diabetic disease. Since Jessica's diabetic ability is not incapacitated, communication therapy will be essential to persuade her. She will have to admit the case she is experiencing and live with (Dattilio & Hanna, 2012). The practitioner must advise her on means of deterring such happenings in the future that can cause more harm and not easy to recover (Berk, 2007). Communication therapy also brings her attention how essential is dieting and exercising. Talk therapy also creates her to understand the dangers of denial and isolation. In this situation, it can be difficult to relish her social life and to obtain friends that can add her depression state since the solitude will provide her moments to re-determine her fate. Therefore, she will have to live in self-sympathy and the existing self-regrets and rejection. Humanistic therapy/ counseling communicating therapy will assist in bringing her to appreciate her status, appreciating people around and the entire society. Appreciating the community, Jessica will socialize with other women and learn how to cook different types of food. Additionally, she will get friends who will help her secure a job to boost Jack's salary (Dozois, 2010).
Conclusion
In summary, this case has considered two main appropriate diabetic theories and depression disorder. The theories are the humanistic counseling/ therapy communicating therapy and the cognitive behavioral therapy. The two theories are appropriate and are in line with the case study descriptions. Cognitive behavioral therapy refers to a psychotherapeutic method that addresses maladaptive behaviors, cognitive processes and dysfunctional emotions and innards through a quantity of goal-positioning, explicit methodical procedures. Humanistic therapy is based on a hopeful, positive view of the human beings and the personal considerable capacity to be a self-determining. In this situation, the diabetes diagnosis that Jessica is anguished of is anxiety, personality and overweight disorder. As an outcome of the diagnosis, treatments recommended are drug treatment and talk therapy. In addition, this will assist in working on her personality and self-esteem to hasten her recovery.