Our Perfect Essay Writers Are Always at Your Service!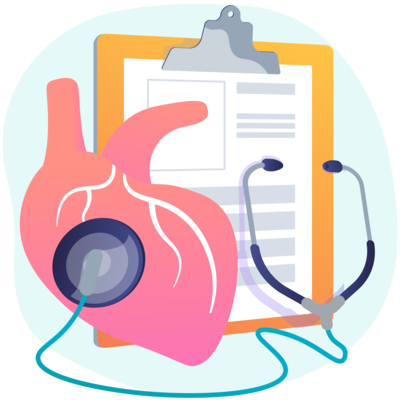 Cognitive-Behavioral Therapy for Schizophrenia
Despite the fact that schizophrenia is a frequent mental health issue in the United States as well as in other parts of the world, there is a scarce amount of evidence about the reasons and patterns of this psychiatric disorder. Schizophrenia occurs as a result of a combination of innate and phenotypic factors. Cognitive-behavioral therapy is an effective psychological intervention that serves to reduce the positive symptoms of psychosis. CBT helps replace maladaptive cognitions and behaviors with benevolent ones. In this way, this tool is workable as a complementary means of pharmacological interventions and/or other psychotherapies. Estimating the pros and cons of decreasing the symptoms of schizophrenia with the help of CBT, it becomes clear that the advantages outweigh the shortcomings. Hence, the latter should undergo a thorough examination and estimation to understand whether and with what therapies CBT may provide better results. By implementing CBT, it is possible to achieve substantial improvements (reduction of symptoms) within a short period of time.
Selecting the proper psychotherapy is critically important because this mental disorder is quite frequent and rather complex. Mahone, Maphis, and Snow(2016) claim that schizophrenia is "a chronic psychiatric disorder that affects approximately 1% of the U.S. population" (p. 372). These statistics prove that schizophrenia is one of the main psychiatric disorders. To a great extent, a large amount of individuals who suffer from this health issue is predefined by low chances of treatment success and high frequency of a relapse. In this regard, Morin, and Franck (2017) reveal that only about "from 13.5 to 50%" of people with schizophrenia achieve recovery (p. 1). The treatment strategies often include pharmacological measures with psychological interventions. Considering the complexity of the latter, this paper focuses on the peculiarities of psychological treatment methods. The means of psychotherapy for schizophrenia include "cognitive therapy (mainly cognitive behavioral therapy [CBT] and cognitive remediation therapy), psychoeducation programs, family intervention, the development of social skills (and other coping skills), training programs, and case management or ACT" (Chien, Leung, Yeung, & Wong, 2013, p. 1464). To improve the skills of assisting clients in reducing the symptoms of schizophrenia and helping them return to adequate social functioning, it is advisable to apply Cognitive-Behavioral Therapy (CBT) to the case of this chronic psychiatric disorder in a young male.
Biopsychosocial Analysis of a Client
Identifying information
Name: Jonny Jones
Age: 25
Race: African American
Sex: Male
Gender Identity/Sexual Orientation: Male/Hetero
Marital Status: Single
Religion: Non-religious
Political Ideology: Any
Employment: Unemployed
Referral: Outpatient Services
Treatment: Housing and employment services
Medical History
The client does not demonstrate any neuron abnormalities. Mr. Jones does not have autoimmune diseases. Moreover, he does not suffer from chronic illnesses, chronic pain, or physical disabilities. The man is not diagnosed with depression. Currently, Mr. Jones does not take any opioid or non-opioid medicines.
Social History
Mr. Jones experiences social isolation ensuing from his delusional beliefs. The only social support comes from the patient's microsystem: his mother and his girlfriend.
Family History
Mr. Jones's parents are separated; notably, they remain married but do not live together. Mr. Jones's girlfriend lives with their common child. However, Mr. Jones is not connected with his son. Additionally, all family members are afraid of him and, thus, do not to live with him under the same roof.
Developmental History
Mr. Jones was developing as a normal child and then teenager. The man did not have problems with law, substance abuse, or any other issues except for frequent alcohol consumption. No domestic violence is reported.
Education/Occupation History
After graduating from college with an associate degree, Mr. Jones worked for MTA for about 8 months. However, the man has quit the job because of his destructive ideas of constant persecution by his manager and coworkers.
Sleep and Appetite
According to the report, sleep and dietary patterns are without abnormalities.
Mood
Mood fluctuations are observable.
Suicidal Ideation
No evidence of the risk of self-injury is identified.
Anxiety/Trauma
There are no traumatic triggers prior to treatment. Mr. Jones experiences permanent anxiety.
Attention and Focus
Attention, focus, and other cognitive processes, such as memory and thinking, are adequate.
Language
Without abnormalities.
Appearance
Well-groomed.
Alcohol/Substance Abuse
Alcohol abuse has supposedly started since his college days.
Orientation
The patient does not admit having audible delusions. In fact, Mr. Jones denies having schizophrenia and does not demonstrate cooperativeness.
Source of Disclosure
A reliable source, namely the patient's parents, revealed the information about the cognitive and behavioral patterns of Mr. Jones.
Brief Description
Mr. Jones began experiencing paranoiac thoughts about facing constant persecution less than a year ago. The patient's parents report the tendency towards deterioration of this condition claiming that disruptive thoughts affect Mr. Jones's actions. Accordingly, the man started to initiate quarrels and fights with coworkers. After leaving his job, Mr. Jones began to suspect a neighbor of spying. Mr. Jones closed window with mattresses, broke light wires of the alleged spy, and took other 'precautions' against 'persecutors'. Finally, he started to accuse his mother of assisting the neighbor in spying and tried to burn the car of his girlfriend.
Overview of Cognitive-Behavioral Therapy
Cognitive-behavioral therapy is a popular psychological intervention. The main concepts of this therapy are cognitive and behavioral patterns. CBT serves to "help patients with schizophrenia cope with their psychotic symptoms by examining and reevaluating their thoughts and perceptions of experiences" (Chien et al., 2013, p. 1465). This psychotherapy initially aimed to address depression. In fact, CBT was proven to be a viable tool for reducing the symptoms of depression (Chien et al., 2013). Later on, psychiatrists advanced the theory to be able to use it for psychiatric conditions in a variety of mental disorders, including schizophrenia. CBT may be applicable as a mono therapy or combined with pharmacological and other psychological interventions. Clinical researches regarding the effectiveness of this therapy are ambivalent, especially when it comes to long-term results and the possibility of relapses. Nevertheless, this therapy has proven to be effective in the short-run perspective. More specifically, it is helpful in reducing positive psychotic symptoms; however, it does not assist in addressing the negative psychotic symptoms (emotional numbness, which is common for depression and schizophrenia that is characterized by negative psychotic reactions) (Chien et al., 2013).
Applicability of Cognitive-Behavioral Therapy for Client's Schizophrenia
Taking into account that Mr. Jones's schizophrenia is characterized by positive psychotic symptoms (anxiety), CBT is appropriate for treating this patient. The rationale that underpins this therapy is that maladaptive cognitions disrupt normal functioning, which results in maladaptive behaviors. Applying this insight to the case of Mr. Jones, the patient lacks healthy coping mechanisms, and under such circumstances, his anxiety that stems from the sense of vulnerability and external danger is perceived as the feeling of persecution. Furthermore, suspecting that he is under scrutiny, the male starts experiencing even stronger anxiety. This condition must be a by-product of his mentality, and to protect himself, Mr. Jones demonstrates unhealthy behavioral patterns. For instance, he resorts to alcohol abuse. Moreover, Mr. Jones was likely to pick a fight with other people, isolating himself from society, trying to damage the objects of the 'spies', etc. CBT can improve this cognitive-behavioral malfunctioning since it "allows the patient to question evidence supporting his/her beliefs and brings them to self-observe, to record their thoughts and behaviors, and to explore various coping strategies" (Morin & Franck, 2017, p. 4). In other words, CBT is "an efficient way to reduce the functional impairment associated with symptoms" (Morin & Franck, 2017, p. 4). This causal link is somewhat simplified: the reasons and mechanisms of schizophrenia remain understudied, and it is known that alcohol may be the trigger of schizophrenia or an accompanying condition. Hence, it serves to illustrate that CBT is well-applicable to the discussed case of paranoid thinking associated with persecution in the patient who is diagnosed with schizophrenia.
VIP Services

• • • • • • •
Challenges in Treating Schizophrenia
Holistic examination and holistic treatment.Striving to develop effective interventions, one should consider the main challenges and stumbling blocks on the way of treatment. More specifically, scholars lack reliable data regarding the causes that trigger schizophrenia. Today, it is known that this disease is to a great extent a hereditary health condition which results from adverse external factors (Mayo Clinic, n. d.). For instance, one may begin to display the symptoms of schizophrenia after becoming a victim of an accident, domestic violence, severe abuse aside home-place or after witnessing death (especially of their family members), catastrophes, and other negative incidents. To improve the patient's mental health status, one may assume that a trauma-informed approach can be effective in helping Mr. Jones define the deterioration of his mental condition. This strategy is likely to be a preventive measure for relapses of schizophrenia. In this regard, trauma-focused CBT should be an integral part of the holistic treatment of Mr. Jones.
Apart from the fact that schizophrenia can hardly be curable once and forever, the reoccurrence of its symptoms is typical and, thus, must be considered while developing a treatment program for follow-ups (Morin & Franck, 2017). Moreover, schizophrenia commonly relates to such comorbid conditions as substance use disorders (SUD)s, alcohol abuse, chronic depression, and other permanent/relatively permanent health issues that may reinforce one another (Mayo Clinic, n. d.). In this regard, CBT is an effective intervention for decreasing chronic depression, substance abuse, and a range of psychiatric conditions (Morin & Franck, 2017). Therefore, using this psychological therapy to assist Mr. Jones is a proper approach, which is also supposedly able to be effective in reducing his comorbid health issues. Hence, relieving the symptoms of this disease and endeavoring to prevent relapses, a facilitator should identify and address accompanying health problems.
Despite the scarcity of credible evidence of the mechanisms of action and preventive measures of schizophrenia, there are certain risk factors that a counselor should take into account. Specifically, scholars emphasize the following factors: genetic propensity to inherit schizophrenia, older age of a male parent, birth pregnancy/complications (chemical, viral, or mechanical damages of brain cells or malnutrition, which results in the abnormal development of the brain) (Mayo Clinic, n. d.). Moreover, schizophrenia can result from "increased immune system activation, such as from inflammation or autoimmune diseases" (Mayo Clinic, n. d.). Finally, consumption of "psychoactive or psychotropic" substances during teen years is likely to cause the development of this disorder (Mayo Clinic, n. d.). In a word, all aforementioned conditions increase the risk of acquiring schizophrenia; however, it does not mean that any of these factors necessarily predefine the onset of the disease.
Our Lifetime Discounts:
Exclusive savings! Save 25% on your ORDER
Get 15% OFF your FIRST ORDER (with the code perfect15) + 10% OFF every order by receiving 300 words/page instead of 275 words/page
Scrutinizing the risk factors, one should accentuate the fact that the effectiveness of CBT can be dubious if the psychotherapist uses it blindly, without complete physical examination that may identify the reasons of schizophrenia. In this respect, the occurrence of health-related risk factors may trigger the relapse of the disorder, which means that CBT cannot provide any guarantees regarding final positive results. Similarly, CBT may be not effective as a stand-alone approach without being reinforced by other pharmacological treatment techniques. As a rule, suppressing the symptoms of schizophrenia implies pharmacological therapy, which is relevant in a more than a half of cases (Morin & Frank, 2017). Pharmacological therapy goes hand in hand with psychotherapy and, if possible, with the support of close people.
CBT concepts and determinants that indicate release of schizophrenia symptoms.Moreover, one should know that there are no uniform criteria for individuals recovering from schizophrenia. Scholars propose two determinants, namely 1) elimination of symptoms and 2) adequate functioning (good self-efficacy and success in maintaining diverse social roles) as the main indicators of recovery (Morin & Frank, 2017). These determinants of recuperation are aligned with the concept of CBT, which are cognition and behavior (Morin & Frank, 2017). In particular, elimination of symptoms implies altering maladaptive cognitions, whereas, adequate functioning resonates with elimination of maladaptive behaviors (initiating quarrels, fights, actions that are not sane (like using mattresses to cover windows), or actions that create a threat to oneself and others, etc.
Applying the concepts of CBT to the case of Mr. Jones, it becomes clear that this psychological treatment is well-aligned with the aim of decreasing the patient's symptoms of schizophrenia. Firstly, paranoid cognition of danger from persecutors is a set of maladaptive thoughts. Such paranoia is at the core of the problem, as it further leads to social isolation, lack of adequate functioning, and increased alcohol consumption. At the same time, cognitive abilities, such as thinking, memory, and language remain adequate in this patient. Thus, CBT is the proper therapy that can help Mr. Jones overcome his persecutory delusions.
Unfortunately, treatment may become complicated due to the fact that schizophrenia is characterized by a variety of polar symptoms that are simultaneously typical for some other psychological health issues. Notably, CBT is effective only in eliminating positive symptoms of psychosis (Morin & Frank, 2017). In case Mr. Jones develops negative symptoms over the time of treatment or shortly afterwards, CBT will be incapable of ensuring speedy recovery.
Nonetheless, in case the disorder is diagnosed at its early stage, the chances of reduction of symptoms are significantly higher as compared to the cases when patients have suffered from schizophrenia for a long period of time without receiving professional assistance. Today, early disclosure of schizophrenia is the only way to prevent deterioration of the symptoms (Mayo Clinic, n. d.).Using CBT at an early stage is expected to lead to a decrease of schizophrenia symptoms in the short-run perspective (Chien et al., 2013).
Providing quick relief is quite important in the case of Mr. Jones since his symptoms intensify; day after day Mr. Jones becomes a greater threat to himself, his family members, and even strangers. According to Chien et al. (2013), thanks to CBT "the patient with poor coping ability and social withdrawal from mental health services is empowered and facilitated to collaboratively develop effective coping strategies, leading to symptomatic improvement" (p. 1466). This description is well-aligned with a demographic profile of Mr. Jones. Therefore, CBT is one of the most appropriate psychological interventions. In addition, this therapy does not have side effects, which means that it is safe (Morin & Frank, 2017). CBT is also appropriate for individual approach. In a word, CBT is the most felicitous treatment method in the case of Mr. Jones.
Anticipating Stumbling Blocks (Related to the Patient)
Despite its wide-spread use in treating schizophrenia, the interventions of CBT may lose its effect by virtue of a range of factors. For instance, CBT does not serve to improve social skills of Mr. Jones, unless it is combined with the strategies that aim to increase patient's social interaction, which is necessary given his current state of isolation. Moreover, considering the volatility of human cognition, a number of future eventualities, such as social segregation, family quarrels, etc., may lead to the development of new maladaptive cognitions that may further cause the return of schizophrenia symptoms.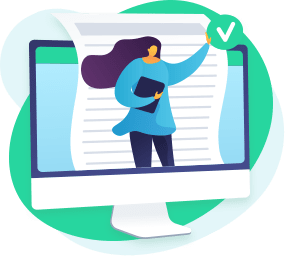 Order Now
Paper details:
12-point Times New Roman
1-inch margins
Plagiarism-free and AI-free
300 words/page instead of 275
Single or double-spaced
Free Features:
Free cover/title page
Free table of contents
Free abstract
Free references/bibliography list
Free outline (on demand)
Moreover, alcohol abuse needs treatment simultaneously with paranoid thinking, because the former remains the critical trigger for the latter. Furthermore, it is possible to assume that Mr. Jones experiences strong external locus of control (since he faces persecution by all individuals). Thus, there is a great possibility of early dropout and further relapses. Keeping this fact in mind, the facilitator should use CBT to alter patient's locus of control as much as possible. Additionally, scrutinizing the external triggers of schizophrenia, one may presume that it stems from workplace bullying and/or parent's separation. The first premise can be applicable in case the client is ready to disclose this information. Considering that Mr. Jones belongs to national minorities, it would be appropriate to improve his self-concept using CBT. In terms of family relations, reported mother's overprotection could intensify when she stayed alone with her son. Alternatively, their bond might have been broken, which was stressful for Mr. Jones. This fact could be the trigger for paranoid thoughts. Thus, such issue becomes surmountable with the help of CBT therapy. In particular, the psychotherapist should instruct the client to review his understanding of family bonding and the dynamics of relationships within a family. In this case, CBT becomes more beneficial with the help of other psychological interventions.
Conclusion
In conclusion, CBT is an effective and frequently utilized treatment approach to decreasing the symptoms of schizophrenia and improving patient's self-efficacy and social functioning. Using CBT, the facilitator may reach positive results within a short period of time. Nevertheless, there are many challenges and factors to consider. To illustrate, CBT may need to be accompanied by pharmacological treatment and other psychological interventions. Moreover, the results of CBT in the long-run perspective are not known. The success of treatment does not secure the patient against relapses. CBT cannot be applicable to patients who have problems with cognition and/or language. In the case with Mr. Jones, this therapy is well-aligned with his symptoms and profile.