Our Perfect Essay Writers Are Always at Your Service!
The dramatic changes in China's economy over the last three decades have drawn the world society's attention to this country. Many businessmen, policy-makers and scientists highly appreciate the Chinese "economic miracle", though they are concerned with the status of human rights in the world's most populous country. In fact, China politics and its possible ways of development are the subject of long-term debates.
Chinese and American Perspectives on Human Rights
According to a dictionary, human rights are "the basic rights and freedoms to which all humans are entitled"(The Free Dictionary, n.d.). Universal human rights are protected by international human rights law, obliging governments to guarantee basic freedoms to individuals and groups. In 1993, Vienna World Conference on Human Rights proclaimed the United States to be responsible for the support of all human rights and freedoms (United Nations, n.d.).
The major differences between Chinese and American perspectives on human rights are caused by different approaches to the reality and conflicting concepts of them.
According to American perspective on human rights, "these rights are all interrelated, interdependent and indivisible"(United Nations, n.d.). Individuals enjoy civil and political rights, comprising the right to life, equality before the law and freedom of expression. They have economic, social and cultural rights, including the rights to work, social security and education, and collective rights, including the rights to development and self-determination (United Nations, n.d.).
Our Features
Our agency is the one which can provide you with effective
academic writing projects. There are many features that are offered by our agency for free, namely: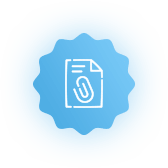 A title page
Table of contents
An abstract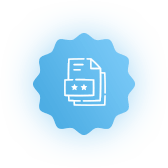 A reference page /
bibliography
An outline
(on request)
Don't waste your time -
Order Now
and enjoy your top-grade papers
Chinese perspective on human rights highlights that they "… like other rights are not 'absolute' and the rights enjoyed should conform to obligations fulfilled" (Billitteri, 2008, p.604).
Perspectives on the Tradeoff between Economic Growth and Democracy
The rapid economic development of China presents the country's new face to the world. "By 2006 the nation boasted 11 million private entrepreneurs and 4.3 million private firms" (Billitteri, 2008, p.603). Nevertheless, China remains a very poor country despite all the positive changes. The major part of its population live in about $100 a month"(Hauss, 2008, p.263).
Wu Jianmin, a professor at China Foreign Affairs University and former ambassador to France highlights that "China is striking a delicate balance among stability, development and reform (Billitteri, 2008, p.604).
The US government focuses on human rights violation in China. China's government continues the crackdown on basic freedoms. Death penalty violates the right to life. Documented surveillance, detention without charge or trial, repressions of minority groups, imprisoned journalists, and censorship of the Internet concern human rights defenders. Observers note that Chinese leaders are extremely cynical about fundamental freedoms. The one-child policy often causes forced abortions and human trafficking. Religious repressions of Falun Gong adherents, Tibetan Buddhists, Christians, Muslims disturb human rights advocates all over the world.
VIP Services

• • • • • • •
China's Progress in Meeting Basic Human Rights
The issue of China's progress in meeting fundamental human rights is extremely controversial.
Some researches claim that China is on a path to developing human rights. For instance, Wang Chen, director of the Information Office of China's State Council, notes that "human rights do not advance overnight, but rather through a gradual process''(Billitteri,2008, p.606). Minxin Pei argues that certain progress in meeting basic human rights is made. He notes that "the government loosened up in recent years on personal freedoms, such as freedom to travel" (Billitteri, 2008, p.605). The number of repressions is decreasing. Nevertheless, civil or political rights remain restricted. Nowadays, the Chinese can talk about health care, the environment pollution, problems in educational system, and even the government's actions. Nevertheless, the issues of multi-party system and general elections are prohibited.
The adherents of the opposite view argued that the movement to democracy cannot be observed. To illustrate, Kirk Donahoe, assistant director of the Washington-based Laogai Research Foundation, notes that " the political progress has just not kept pace with the economic progress" (Billitteri, 2008, p.606). The nation's living standards have increased, nevertheless freedom of speech, religion, the right to disapprove of the government and dissent from official policy, free elections remain neglected (Billitteri, 2008, p.606). Some researchers claim that China inevitably will move in the direction of a multiparty political system. For instance, Pei, of the Carnegie Endowment for International Peace, claims that this fact is conclusive and the question is in time and the way of it. On the other hand, Mann disapproves of this China will continue its rapid economical growth, remaining authoritarian state, dictated by one party (Billitteri,2008, p.607).
To sum up, during the past three decades, China has made a rapid growth in the economy, remaining authoritarian one-party state. The Chinese Communist Party dictates the main policies in the state. Observers document numerous violations of human rights in China. During the past years, there is a tendency of moving China towards democracy. This process is controversial and rather unpredictable. Some scientists argue that the movement to multi-party political system will be the panacea for China. The others suggest the variant of China's remaining one-party state. Despite these various predictions, the key idea is that only a path to a multi-party system will lead China to the real democracy and guarantee basic human rights to the population of the country.