Our Perfect Essay Writers Are Always at Your Service!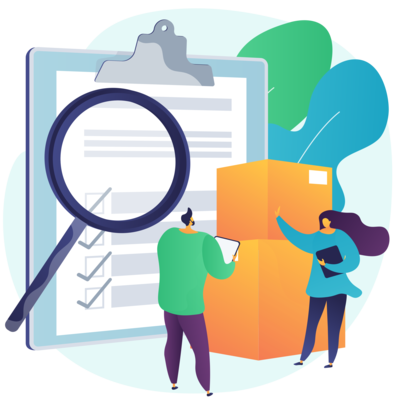 Music for centuries has been considered as the greatest form of entertainment in the world, including TV shows, theater and sports. However, seeing how most teenagers spend more time listening to music than doing any other activity makes one thing clear. Music is the ultimate form of entertainment to pass the time (Levitin 2008). Most people would describe it as fun, relaxing, inspiring and most of all beautiful. However, there is also a side of it that the world often chooses to ignore, which is usually very dangerous. Rock and pop are the types of music that came into fruition and have done nothing but led each generation to a different level of aggression, which often caused rebellious acts or even death. Rock and hip pop are the opposite of what the world is portraying it to be. They are bad for society and are still doing more damage than good to each generation that comes along.
Rock & Pop Music
When listening to music, each generation was pushed to the edge of rebellion against parenting advice, yet youngsters' music for them was considered as a good way to relax and spend their time. For that they would do anything. Many songs became popular because "they were lyrically and ideologically flexible"(Fitzgerald). However, it carried bad influence on the teenagers from the parents' point of view. For example, in the early '50s, people criticized Elvis Presley for being to free and they hated many of his rock songs simply due to the fact that they all contained unpleasant content ( Lovitt 10).
Over the ages, rock music has been portrayed to cause more deaths than is allowable due to the sadistic and rebellious messages that it encourages amongst its listeners. The case in point is a song called "Cyanide" by the rock group Metallica that clearly depicts the emptiness and sadness which is implicated upon young and energetic listeners of these days (Levitin 2008). Its flowing and well-versed lyrics mean to show that the only escape one can have from sadness or emptiness is through death. Its lyrics are like "sleep and dream of this, death angels kiss, brings final bliss completely, empty they say death won't you let me stay, empty they say death hear me call your name." Such strong words are used to describe the feelings of youth in the contemporary world that can only be explained as a deviation of human feelings of joy. This often depicts the effects of rock music on youngsters of these days.
Our Advantages
We have gained an unrivaled reputation, as we provide a large number of students
with expert assistance in doing their assignments

300 words per page

Plagiarism-free and AI-free content
24/7 customer support
VIP services
Even more appalling are the videos of the rock songs that deal another blow to its existence. In most of these videos, the scenes that are shown are majorly violent and rather shocking even to the people who are mentally strong. Most of these video clips depict death and ghostly characters looking fury and ready to kill. There is the use of loud instruments and a lot of blood is shown. This goes worse when there are scenes of unimaginable decay of dead bodies and people whose faces are painted in red around their eyes and/or mouth that often looks like blood, which symbolizes weird messages (Sacks 2007). In some cases like the song "One Last Breath" by Creed, the video depicts a person falling from a high mountain on the ground, whereas he sings "Hold me now, I'm six feet from the edge, and I'm thinking maybe six feet is so far down." Such scenes of desperation, lack of any hope, which are depicted during the fall of a corpse, show young people inappropriate mode of conduct and sometimes can produce feelings of despair, lack of hope, low self-esteem and lead to mindless behavior, suicidal tendencies and murderous attitudes.
Rock and hip hop music has also been depicted to be satanic and possessing satanic messages in the lyrics of the songs and the practices it encourages. One of its most accepted and practiced behavior is the act of tattooing one's body. Tattoos are ink markings or drawings that are done one the skin of people. Most tattoos are meant to carry messages and depict the "inner persona" of an individual. Many youth do these tattoos without understanding of the meaning of tattooing or the hidden messages that are carried in them. The simple explanation given for tattooing is that people just want to look good or be accepted amongst peers and fellow rock fans or to have an edge over their peers. What most of them do not know is that every tattoo carries specific meaning, which is quite often a satanic one.
Writing Quality
Make the right choice and get the perfect quality papers
Standard value
(Standard value) The task is being completed by one of our professional writers according to the deadline specified - we make sure the script is handled by an appropriate specialist of the particular field of study.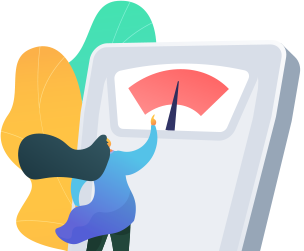 Premium value
(+10% to the order total) This option is for clients who want their order to be quickly assigned to one of our professional writers. The premium quality also means that the final paper will be subject to additional plagiarism checks, and the client will receive a PDF file with a detailed plagiarism report created by our professional editors.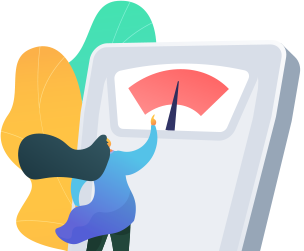 Supreme value
(+15% to the order total) Apart from a "Detailed Plagiarism Check" option, our online agents will try to urgently assign a writer among the top 30 best company writers. Your order becomes of the highest priority for us. If you want your order to be our TOP priority, choose this option.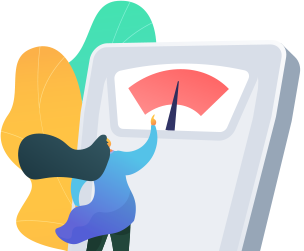 Another kind of accepted character in rock and roll is the painting of one's face to look pale or whitish in appearance. Researchers have found out that in Ancient times people would paint their faces in such a manner in honor and worship of the dead and in succession it was used to worship the devil. People in those times could paint their faces white to look like the dead, ghostly and scary. Most people nowadays do not know that painting their faces in a similar manner means worshipping and/or paying allegiance to the devil. Youth will go to any extent to fit their peers' descriptions and societal outcast descriptions. In order to look and be acceptable in their peers' eyes, most young people have succeeded in turning into devilish and unacceptable people with rather inexplicable character.
Rock and Hip Hop Music
Most of the scenes depicted in such types of music videos are those of violent fights with blood and scenes of death. There are even violent scenes of people breaking their guitars being in rage and out of temper and this is deemed fashionable and accepted. Such a scene is depicted by the lead singer and guitarist of "Green Day" Billie Joe Armstrong, who after a drug overdose becomes angry during his performance in Las Vegas and breaks his guitar, which insults the crowd. Such acts of violence can be seen during a concert of a rock band "Guns and Roses" in July 2, 1991 in St Louis, Missouri, where a mob of 2500 young people turned totally violent and destroyed everything around the area burning property in spontaneous riots. These riots led to 60 of these participants getting injured when police intervened to break apart the riots. Such scenes are however not isolated and the messages in most of these songs are seriously evil to tolerate them (Fitzgerald 2013). For instance, in the song "I Kill Children" by Dead Kennedy we see lyrics like "I kill children, I love to see them die. I kill children to hear their mothers scream. I crush them under my car and hear them scream." What is more, the self-proclaimed satanist and murderer Ramirez Richard claims that the song "The Night Prowler" by AC/DC was always his inspiration. This song says "No one's gonna tell you, no one's gonna yell attack, and you can't feel the steel until its hanging out of your back, I'm your night prowler." Therefore, these are the unacceptable messages that rock sends us.
VIP Services

• • • • • • •
Hip-hop music has its roots in the ghetto areas of Bronx, New York, where emigrated slaves began singing songs in the early 60s. It was initiated by DJ Kool Herc who was a disc jockey and began speaking interludes of words in between the songs which came to be known as "rap" (O'toole 2013). He was followed by the pioneer of hip-hop Bambataa Afrika who introduced locking, breaking and up dancing as well as popping, which have come to be recognized as preferable hip-hop dances and are often practiced by those who are fond of this music. Hip-hop is closely related to the practice of paintings on walls, which is often nicknamed "graffiti" and can be found all over the world. Graffiti are used to identify people and places as well as to improve the outlook of hood or ghetto walls that were often bland and colorless.
As Time Progressed, Rap became more and more Popular as it was Seen as a Challenge
It became rather fashionable because it had no specific rules and was accepted as long as it had a good imitation of the original rap. It was accepted as a way of one's free expression and an avenue of relieving one's mind to the public in order to inform the peers and bring about a change in their actions and thoughts. With such artists as LL Cool J ,Snoop Dogg, Funkmaster Flex, Run Dmc, Tupac Shakur, Biggie Small, Eminem, Lil Wayne, Rick Ross, Meek Mill, Jay-Z and Nicki Minaj, hip-hop has not only came a long way, but it has also brought a lot of problems.
Hip-hop, rock or rap are famous as forms of music that are rather rough and offensive in more than one way. Most of the lyrics in such types of music are often insulting with the use of words that are better not spoken in public. The words are used in such a way that music often lacks message. Just as the founders said about the music "It is just an avenue of releasing ones stress and pain" (Kalof, 1999). Most hip-hop singers insert frustration into their music. One such musician is Snoop Dogg, who in his song "Drop It Like Its Hot" we hear him say "When the pimps in the crib ma drop it like its hot drop it like its hot and if a nigga get an attitude pop it like its hot, pop it like it hot." These words are without meaning and information to the general public and youth on the whole.
Other typical examples of such are Tupac Amaru Shakur and Biggie Smalls
These two singers were acclaimed kings of hip-hop and one time allies who both made hip-hop hits. At one time, Tupac Shakur went to a recording studio in Manhattan where he was to record his third studio album "Me against the World." In the same studio Biggie Small and Puffy were recording some songs. However, somebody attacked Tupac Shakur in the studio and robbed him of $40000 worth jewelry and shot him five times. Tupac solely blamed Biggie who was his ally at that time and this was the cause of east coast-west coast rivalry. This provoked a war of words from both sides which caused the east side versus the west side. It was generally described as the "death row records" versus "the bad boy records." Biggie Smalls was said to never have answered Tupac's claims and the rivalry went on even to Tupac cheating with Biggies' wife, Faith Evans.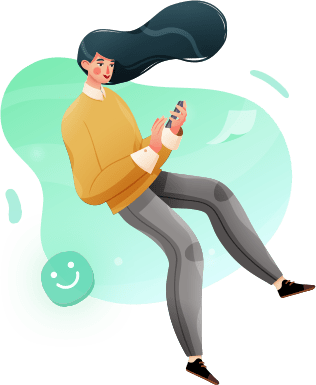 The Best Affiliate Program!
Invite your friends and get 0 from each order they have made!
A little bit later, there was a sad twist of the story. On September7, 1996, Tupac was shot on the Las Vegas strip after Mike Tyson's fight. He died six days later due to the gunshot wounds he got from the shooting (Lovitt, 1985). Tupac Shakur died at the age of 25. His death was solely blamed on Biggie Smalls.. He visited the west coast – Tupac's home area and was shot on March9, 1997, at the age of 24.
The rivalry between Tupac and Biggie is a good indicator of how music and musical ambitions have led to the painful demise of young people. This clearly depicts the absolute power that music has and its enormous effect on so many people's lives. Rock and hip-hop music have created an era of crime and deaths. These genres of music should be discouraged as they have a significant negative influence on people.